As a blogger, how to constantly generate new writing ideas has been very stressful to me. I managed 4 publications and kept writing articles of design for several other publications.
Stressed? For sure!
But I am glad I'm doing the job I love. Writing makes me happy and fulfilled! It's also a good way for me to release my compressed emotion inside.
Keep Reading and Output
Reading is a great habit!
It constantly brings me writing inspirations and self-development. If I was a plant, reading books and articles prevents me from being wilt.
Opinions from other people are like fresh air. Even though disagree, it's also an inspiration for me to write an article about it.
If reading is eating, digesting is to output.
When I read a book or TV show, I will take notes of the content and ideas I never heard before. And write down the feelings and my thoughts about it. which will generate ideas for my article.
Care about what happened in your life
As a writer, I am good at observation. I paid a lot of attention to my neighborhood, what has been changed and what are people interested in recently. What are the news say every day and what's are the trend in certain industries.
I will take notes on my phone and draw a Mindmap before I draft a new blog.
Or pay attention to those popular tops on social media. although I try not to spend too much time on them, the "trending topics" really help when creating writing ideas.
I will also write on the same popular topics as others. Which would generate more article views but in my unique opinions.
Taking notes of the inspirational ideas at any time
Taking notes at any time, anywhere. The inspirations come out soon and disappear soon as well. Catch them before my memory fades away.
I use "Notion" as my main note-taking software. There are many google chrome software as well such as "Video screenshot" and "Nimbus screenshot".
After recording all the pieces of the ideas, collect them together to generate 3–5 main ideas as subtitles. Till now, a draft article is done.
Hope these tips helps :)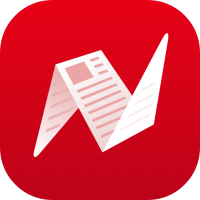 This is original content from NewsBreak's Creator Program. Join today to publish and share your own content.