When I was young, I always had so curious about anything:
Why are the ants so tiny?
Why can parrots speak human languages?
Why can the bubbles float on the water?
I like asking questions about all the stuff in my life, which is a good thing for exploring the magic of life and nature.
When I grew up, people around me start to question me:
Why don't you live a "stable " life as others do?
Why don't you get married before 28?
Why do you spend so much money on traveling instead of clothes?
For these questions, I often reacted with a smile and didn't care about it at all.
But as time goes by, I started to question myself:
Is my choice to live and study abroad a bad choice?
If I didn't travel and save all that money, maybe I could have the downpayment for an apartment.
If I didn't quit that job, maybe I could live a more stable life?
I admit I use to be a person affected by others' words easily. Grow up in a culture that admires humility and not being stand-out has a deep influence on me. Although I have an outgoing personality, I want to be the leader and control my life. I have to compress myself and be a "good " girl, just like anybody else.
Why do I keep self-questioning?
I didn't realize it was a huge problem until one day, and I met my coworker and one of my best friends.
She said, "Why are you so unconfident of yourself? You did so well on that project!"
I said, "Maybe I was never acknowledged as you did?"
Suddenly I realized: I question myself so much because I live in a "toxic environment" where people barely show their appreciation and compliment to me!
Just like when I was in school, every time I was questioning something, the answers from the teacher would be "Just follow what I said"!
How do I get rid of it?
The journey to find me is not easy. My little self-consciousness was compressed hundreds of times by the criticism and unfair judgment.
We always say, "Be yourself!" But go with the flow is human nature. To be a "weirdo " requires a lot of courage and a strong mind.
Fortunately, I find my way out, and I hope the tips work for you as well:
🔆 Get away with the people who keep judging you
Cut off the connection with the toxic environment. Delete the people that have a negative influence on you on your contact list. Unfollow them on your social media. Create a "clean and healthy" bubble for yourself.
🌟 Read books. Books are powerful
Read motived books as many as you can. Start boost self-confidence as a habit—practice self-confidence as a daily routine. Trust me, It works!
🌻 Talk to a professional consultant. Don't bother your friends.
Yes, don't talk to your friends often. I'm sure you have great friends and family willing to help you, but nobody can 100% empathize with your situation. You can mention it once in a while during a hangout, but if it's getting serious and self-help doesn't work. Don't hesitate to go to a doctor or shrink for help. They will give you professional advice, and it's a shortcut to bring you back to normal again.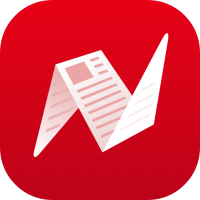 This is original content from NewsBreak's Creator Program. Join today to publish and share your own content.