Today is August 8th, 2021. 5 years ago today, I carried my 2 suitcases and stepped on the flight to Los Angeles.
I was full of excitement and beautiful dreams, never expected all the tough times and frustrations waiting in the future.
It's also the birthday of my biological mother. However, I don't have many memories of her. But from my family's mouths, she is super smart, outgoing, an excellent wife, and an independent working lady.
People always have "Memory filters" when someone they like passed away. But I am sure she is amazing.
I don't know if she would be proud of me. At least, I'm proud of myself.
Although now I consider myself "smart," and I believe everyone is smart in certain areas. But in China's education system, which is extremely score-oriented, I was not a "smart" student.
My entire life goal before 18 is to get a higher score and get into a "good" college. Well, I did by accident.
I think that's a gift from God for all my suffering and still not give up. I did unexpectedly well on the college entrance examination. I was "reborn" at 18.
Life got much better after that. My family suddenly become "proud" of me. I had never received so much compliment and acknowledgment, even it's 18 years delayed.
I was not that unconfident little girl who tried hard to please everyone anymore. I traveled around China and volunteered in India. I made friends all over the world and for the first time. I realized the world is so different outside.
I didn't go abroad for a higher degree immediately after college because I had been "lazy." Yep. I was lazy to "study." I was so sick of all the exams and tests in my life.
So I chose to work. I am glad I made that choice. If not, I wouldn't have the chance to know so many great people and build a great network.
Suppose I did go abroad at 22. I was not sure if I could have such a strong mind to overcome all the ups and downs and have the gut to start over in a country that nobody knows you.
There were a lot of times. I regret something I could have done better. For some opportunities, I could have tried harder.
But now, I forgive myself. Everything happens for a reason. I deeply believe: There is no such thing as failure. It's just life leads us in a different direction.
So what have I changed in the past five years?
Life doesn't have to be the same for everyone.
Like most Chinese girls, I was educated to be a "good girl." All I need to do is "listen." Listen to the parents at home; listen to the teachers at school. Listen to the boss at work. Independence thinking? Non-exist. If I don't get into college, don't get married before 30, don't have stable work, then I am "weird."
I'm glad I have the chance to know the different forms of life:
🌟 My Couchsurfing host tutoring online for high school kids since college and travels around the world for 50+countires
🌻 My school library manager aged 60+ wears 5 feet high heels and wearing fancy makeup every day at work. Age? Who cares!
👉 My master school classmate got pregnant in the middle of the program. She still kept having a class with us and never miss any exams. I feel like she just took a break in the summer vacation and back to school as nothing happened.
🌻 3 of my classmates in master school is above my parent's age, but whatsoever? I didn't feel any age gap with them at all.
Life is so many forms. Only you are the director decides what path to go.
The dating culture is amazing.
Honestly, I don't have much dating experience before. Why? I guess because most of the "dating " I had is too marriage-oriented. I didn't have much time to get to know and hang out with the guy. Their parents or themselves started to hint about when to get married and when to have kids.
Marriage, in my eyes, is a great thing. But it has to be two mature adults with mutual value systems and interests. It's not about two people of similar age or similar backgrounds living together under society or parents' pressure.
Dating is a good way to get to know others and understand myself better.
Also, I have learned how to protect myself and how to "filter" the playboys.
I am responsible for all my decisions.
If you asked me what's the best lesson I have been taught for the past 5 years. Being responsible is the one.
When I was in China, I can't say I'm spoiled. But I always feel I have a backup. Ever something bad happens, I could always ask my family for help.
But after moving aboard, I have to build a brand new friend zone, force myself to fit in the new environment, and make new friends.
I never feel life is so difficult and so free!
I can make all of the life decisions by myself: Quite a job, find a new friend, start a new business, travel to a different country, buy a new car, etc.
Although I have made so many mistakes, I'm grateful for all the lessons I have learned. For the free and independent spirit inspires me every single day!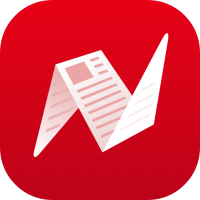 This is original content from NewsBreak's Creator Program. Join today to publish and share your own content.