Time is the fairest thing to us all. Whether you are the president of a country or the richest man on the earth, you only have 24 hours a day.
But why do some of us seem so productive and complete so much, but the others always complain about lack of time even they seem working hard?
The answer is: productive people use time more effectively and make the most of it.
Here are 5 methods to help you improve your productivity:
🔆 Know your energy peak time
Energy management has become a popular conception in recent years. Compare to time management; energy management is more customized. Each individual's situation varies. For me, I feel energetic at night between 6–9 pm. Some early birds tend to be productive in the morning between 6–8 am. After you find your "energy peak time," Put the most "hard" work into that time frame and double your productivities.
✅ Set a fixed daily routine
You might hear about the 21 days of habit theory. It says it takes only 21 days to create a new habit. Our body is working like a machine. If we repeat one activity all the time, our body will remember it, and it becomes a habit. Magic, right? Being productive is also a "habit." It requires constant practice. For example, I set a daily schedule for myself and insist on doing it for 1 week. I already feel my body has gotten used to the new routine, which is way shorter than 21 days! If you feel less motivated, you could get a study partner and do it together.
⏰ Use time confetti
If you work from 9 to 5 daily, the working hours are the "chunk of time" for the day. But we also have a lot of "small portion " of time. For example, the commute time. The waiting time. It usually takes less than 1 hour, but a crucial time frame to make our day more productive. I usually use the time of making my breakfast to listen to the podcast. Or I listen to the audiobook when I am in the gym. Multi-tasking sometimes is bad for concentration, but the 2 examples I listed above are a great combination that works well for me.
🧘 Meditation
Meditation has been popular for years, but I didn't practice it until last year, during the "crazy" quarantine time of 2020. I have been going through burnout and can't be the focus at all. Thanks to meditation for healing me from the frustration. You can try apps like "calm" with light music on, and it only takes 5 -10 minutes to calm yourself down and clear your mind before back to work.
If you don't know how to do it? Watch this :
📚 Gold 15 min before sleep
Back in high school time, I need to memorize a lot of stuff before the exam day. I have tried getting up earlier, but it's not working for me. Thank god, one of my classmates told me a secret to improve my memory: Don't check any social media, phone games, or watch TV shows before bedtime. Instead, read the stuff that you need to memorize the next morning. All you need is just 20 minutes and sleep right away. In this way, your memory will extend until you wake up the next morning!
I hope we all have a productive day every day!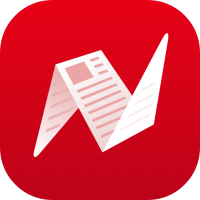 This is original content from NewsBreak's Creator Program. Join today to publish and share your own content.