Kids are amazing creatures in your life, and they are the extension of your life, the hope of your life, the sign of love with your partner….yes, you can make a long sentence to describe them. I believe in you. They are the smartest, adorable thing in the world…and…
When they are screaming and crying all of a sudden and out of no reason….your life collapse….helpless, freak out, craziness…
In 2019, I worked as a preschool teaching assistant in Los Angeles. It has been a great and challenging time for me. For the first time, I realized how "hard" it is to "teach" a child. Send my highest admiration to all the preschool teachers and home schooling moms in the world. The hard work of you guys is worth a billion!
Back to the subject, during the 6 months, I have followed the teacher's instruction and observe 50+preshool ages kids. I tried to find the "pattern" of making these "little devil +angels" listen to me and behave well.
Key takeaways:
1. Children like fun activities
Children tend to be attracted by activities with: sounds; fun science experiments; games; music movement; hands-on activities; play dohs; art craft; touch and sense toys; writing and drawing. These activities are good training for children to build teamwork and development hands-on skills.
2. Alone time for fine motor skills
The time of children playing with toys alone and quiet is significant. It's a break for them from the group activities some light music. This activity is a way to cultivate children's independence. Teamwork is crucial, so is independence.
3. Greetings
The greeting is an important part of children's school life. The teacher will train them to call all the teacher's names and make self-introduction. Of course, for the 2 or 3 years old, they need to remember their own name. The older ones will need to memorize their classmates' names as well. The greeting process is a great way for teachers to get closer and engaging students.
4. Create a handbook
Plan ahead is a good way for teachers to organize their day. As a teaching assistant, I followed my mentor's steps and helped created a "handbook" for the students. The content includes multiple subjects, for preschool ages children, the following subjects are sufficient :
Shape:
Color:
Math:
Fruit:
Family members:
5. Pay attention to every kid
As a teacher, our attention and energy are limited. But my mentor asked me to try to pay attention to every kid, especially the shy ones. Those kids might need more time to make friends and fit in. But that's OK. Don't push too hard on them. Just lead them to participate in the activities more and observe their behavior. Give them more eye contact and attention. Usually, after 1–2 weeks, they will be fine.
6. Set the rules and routine
Another important part of teaching is to "set the rules and routine." It does not matter how many numbers they can name or how many characters they can write for their age. What's more, important is to let them know what is right and what is wrong.
The daily routines include Greetings; Hand washing; Potty train, nap training; personal belongings organizing, clean the table, learn to share, and teamwork.
7. Importance of praise and encouragement
Acknowledgment and encouragement have a foundational positive influence on the children. I grew up in a culture of criticism than appreciation, which took me a long to be confident in adulthood. I know how important it is to give praise and encouragement constantly. Even though the kids are not doing well enough, constant encouragement will help them get there.
8. Take time to get to know the kids
Each child is unique. As a teaching assistant, I was lucky to spend a lot of time with them. The more time I spent with them, the more I realize how little I have known them. Some kids seem outgoing and get along with everyone, but their true color showed up when I talked to them one-on-one. I remember a 5-year-old girl; she told me she likes spending time in preschool because she was the only child at home, she felt lonely with her parents. I was surprised by her honesty and thankful that she opened up to me.
9. Treat them as adults
Last but not least. Treat those kids equally to yourself. Children are way smart and mature than I thought. They can't communicate with words yet, but it doesn't mean they can't understand you. I have tried to talk to a 4 years old boy who was messing up the toys constantly. I took him to a room and told him his behavior is not right. If he kept doing that, he has to clean up all the toys after. As a consequence, his lunchtime will be delayed. It turns out that his attitude changed quite a lot better.
Early childhood Teaching is one of the hardest things in the world in my eyes. Besides the school education, parenting is another key part of the system. A good education environment requires good collaboration between schools and families.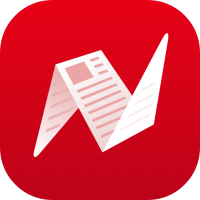 This is original content from NewsBreak's Creator Program. Join today to publish and share your own content.