Growing up in a culture that values humility and is cautious with "getting into good college " as the only life goal, unavoidably, I was lack of confidence and had low self-esteem. I had always felt everyone is better than me. I dared not to try anything unless I'm 100% sure.
I was the type of girl who would stand at the corner of the party and hopes nobody notices I exist in college until one thing has changed my life in my second year of college.
During that summer vacation, I heard of a volunteer program in India from a classmate. She went there the year before and kept talking to me about her incredible journey working with students worldwide. I was so tempted and sent an email to the program manager right away.
The result is that it was the best experience of my life. It's not only an eye-opening journey but also a starting point for my confidence rebuild. I was never afraid of traveling anywhere after that. For the first time, I realized I am no less competent than anyone else as long as I dare to try and work hard enough.
For the last ten years, I have used the following 3 methods to beat self-doubt and low self-esteem. I hope it helps you as well:
Start with small things.
Every big achievement starts from small. For example, I set a goal of creating a publication to share my travel experience. I will start with posting one blog per week and insist on a couple of months. Every time I complete one blog, I will give myself a small reward, and meanwhile, my sense of accomplishment gets stronger time after time.
Look at the bright side.
The positive thinking mindset helps me went through a lot of dark times. Every coin has two sides. For a lot of times, when I look back. I'm grateful for those "down times" which push me forward, even it was difficult at the moment. I wouldn't be the "me" now if I missed any of those moments.
Express your feelings and do something you enjoy
Whether it's talking to your close friends or a psychologist, opening my emotions and feeling to others is a great way. People are more helpful and generous than I thought they would be. Most of the people in my life are so kind-hearted and welcoming. I feel so warm by receiving their kindness and good advice.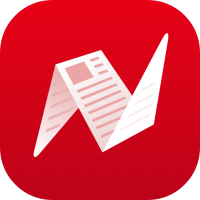 This is original content from NewsBreak's Creator Program. Join today to publish and share your own content.