After staying at home for too long since the last year of the COVID19, I feel being concentrate is very difficult. I have read several books like Eat the Frog and Will Power and watch tons of helpful videos. I summarize the following 4 most effective methods that I'd love to share:
📲 Put the phone away
Social media and all the notifications have been the most distracting thing and the biggest obstacle to stop me from being productive. So I will mute it and lock it in a box during my focus time. It turns out that without the distracting notifications, my efficiency and productivity improves a lot than before! Or you can put it as far as you can, such as charging it in a different room.
🎧 Play light music/ Study with me video
Search any "study with me " videos and play them when doing work. Trust me; this method is awesome! I learned this method from a productivity YouTuber. When I study with someone else, I will become more focused and feel like a study buddy is watching me and drag me from being distracted.
⏳ Track my time & tasks
The best way to track how I spend my time is to write down my tasks and timeframe. After one day, I was shocked by how much time I had wasted. My total concentrating time is less than 4 hours! Which is way less than I planned! So I remind myself every morning to prioritize today's tasks and record the time for each one of them. Institute for a few weeks, my focus time frame has been improved a lot.
🎥 Recording my work
Last but not least, if sometimes writing down the tasks is still not working, I will record myself while doing the work. I put myself in a "Live Stream" situation, and my focus frame will extend quite a lot when I'm under pressure. And I will replay the recording video when I have completed my day and retrospective the part that I can do better the next day.
I hope all the above methods work for you as well to improve your productivity!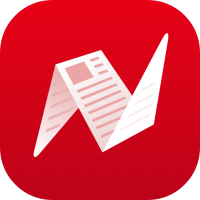 This is original content from NewsBreak's Creator Program. Join today to publish and share your own content.