Things I realize is not true when grown-up
In the Asian culture, we are taught to respect and admire teachers since a child. I never against their opinions, even I disagree at heart. I'm told to listen to their words no matter what because they are teachers, they will never be wrong. So kids not listening to teachers, just like those who don't listen to parents, are considered "bad kids"! Nobody wants to be a bad kid. Especially for girls, I was told to behave myself and have a "normal" life.
However, when I grow up, I realize a lot of things are not the way the teachers taught me:
1. You can't turn your hobby into a job
What?! Of course, I can! Everybody has their cognitive limitations in terms of the era and background. I wish the teachers and parents could be more open-minded when I was young because technology development is way faster than the school knowledge iteration. Although they can't predict the future like the WiFi and iPhone we are using today, but at least when I questioned them about why I can't be a world traveler as a profession, they didn't roll their eyes and mocked me; for my "daydream."
When I was a child, I trust my grandparents, parents, and teachers most because they are the closest adults around me. I listen to them and follow their words, but I became the little girl who dared not try anything, afraid to speak my thoughts aloud, hide my true color. I became the person I don't want to be.
I'm glad I have set myself free after 18 and travels around the state and 20+counties in the world to become the person I always want to be and also didn't give up on the job I love doing!
2. Study hard and be an employee
Well, when I read the book Rich Dad, Poor Dad. I was shocked by how true it is! I have never been taught to be an entrepreneur, to be a boss. All I have been taught was being a good student and then getting into a big company that pays well and then building a family and working from 9 to 5 until 60 and waiting for death to come, just like everybody else did. No question asked!
But what's the point of studying hard if we are going to work with other people, even if I can have the ability to work for myself?
3. Stability is the best way to live, especially for a girl
In Asia, even today, that's still a very popular concept for women because women are less powerful, less competent, and focus more on taking care of the family, raising the kids. The value of women is far more undervalued. So all the "stable" jobs like teachers, government agents, postal office workers are very popular for women.
I was told to find a "stable " job since a child because my family won't worry about me and could have more time to take care of my future husband and children. I'm glad I have the chance to go to the big cities to live a completely different life. I'm grateful for the opportunity to see the bigger world and not being trapped in the so-called "stable" life and lose interest and passion for exploring the world.
4. Don't live in an unnormal way
When digital nomads and freelancers have become more and more popular among millionaires, teachers in my youth must not predict the future world could be like this. I was told to get a high score on the exams, get a good middle school, and then get into a good high school and the final goal is to get into a top-list college. That's it! Nobody tells me why. Like the working machine's products, everyone must be the same, has the same life goal for no reason.
I often questioned the meaning of that, although I can do nothing about it. Only to keep working hard on the courses I have no interest in at all. What's worse is, even after college, if I came up with an idea of an "unnormal way" of doing a small business or something out of the box, my family will stop me right away and ask me not to try because I am not that type of girl.
5. Your life is screwed if you didn't go to a good college
That's the biggest lie I have ever been told! Due to the huge population in China, going to a good college is the biggest challenge for a teenager. Every student is under massive pressure and can't breathe. I was one of them.
I had been told repetitively that your life is over if you can't get into a good college. The "college entrance exam" determined the rest of your life.
But life is not like any of the exams. If failed, life can still be great. The college certificate is not that important in the long run; what's more important to keep learning and the passion for change. A two-day exam would not determine your happiness at all.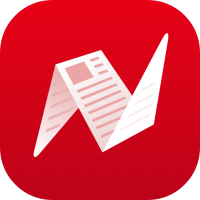 This is original content from NewsBreak's Creator Program. Join today to publish and share your own content.