UX has got more and more popular these two years, especially during the pandemic. As a result, many people have considering transfer our career into the design industry.
User Experience is a new and "hot" industry, career-change friendly, age-friendly, salary friendly. But just like any of the jobs in the world, it's not fit for everyone. So many people start to learn because of some of those reseason.
Before you set up your mind to be a UX designer, ask yourself these 5 questions. If all the answers are "Yes," Go for it!
1. Can I empathize with people's feelings easily?
Empathy is one of the most important characteristics of a UX designer. The first step to create or redesign a product is to understand the users/customers.
What are they struggling with?
Why don't they like the current product?
What are their pain points? Why is that?
How do they feel and think?
A good UX designer is a good problem spotter and thinker. Even when they are not at the office, they keep curious about the world and look for life problems and solutions.
For example: Do your friends often talk or share their feelings with you? Can you feel the same for their suffering? Or are you happy about their achievement? Are you a good listener?
2. Am I good at analyzing the data and find the root cause of it?
Research is a critical part of UX. However, many small-sized companies don't have a position for UX researchers. But as a UX designer, learn to conduct user research, collect the feedback/data, and analyze the data to find insights are a must-have competence. Do you have a passion for communicating with people and find out what affects their behavior and how to make a positive change?
3. Am I good at communicating with people and present my ideas?
UX designers /researchers are good communicators. They spend a lot of time have meetings with different teams every day. Meanwhile, you will need to present your ideas to the stakeholders.
Do you have the ability to persuade them to accept your ideas? Even during the interview phase, can you appropriately "sell" yourself and make the hiring manager/ recruiters feel a good fit for their team and bring values to their company?
You don't have to be an extrovert, but you have to be good at giving and receiving feedback, converting information correctly and effectively, also build a relationship with people quickly.
4. Do I have a passion/ pursuit for digital products?
As a UX designer, a sense of beauty is also important. However, you don't have to be as professional as a UI designer. But in many small or middle-size companies, UX designers are "expected " to do UI jobs if possible due to their limited budget.
Do you have a very low tolerance for the "ugly" design and a high sensibility of a beauftil design for a product? Do you like testing the latest app or websites? Do you have a good judgment about what part of the product is doing well and what is not?
5. Do I have Systematic Thinking?
Systematic thinking is also critical. For instance, when you are doing an app critique, you can't just say that you like/dislike the app for some reason.
You will need to have a structure about overview of the product; the 5W1H (what, when, where, who, why, how); what is the deep cause of the problem, step by step to dig out the reason why something is not working and come up with a solution for it.
UX design is not an easy job; it's like a combination of a psychologist and data analyst with good skills in UI design. Meanwhile, it would help if you had business sense.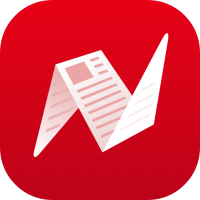 This is original content from NewsBreak's Creator Program. Join today to publish and share your own content.