As a new UX designer, have you ever felt like this :
"I will never finish that case study…."
"Everybody's portfolio looks so good, and I will never make a better one than that…"
"I will never become those designers that are working at Google, Apple, Facebook…"
"I don't know what I am doing right now. Everybody in my Facebook group knows so much more than me…."
Sounds Familiar? Trust me. You are not alone!
It's OK. You are just going through Imposter syndrome.
Impostor syndrome (also known as impostor phenomenon, impostorism, fraud syndrome, or the impostor experience) is a psychological pattern in which individuals doubt their skills, talents, or accomplishments and have a persistent internalized fear; of being exposed as a "fraud." Despite external evidence of their competence, those experiencing this phenomenon remain convinced that they are frauds and do not deserve all they have achieved. (Wikipedia)
Simply speaking, you just temporarily got frustrated and strat self- doubting. You have a delusion that everybody else is doing better than you. BUT, that's not TRUE!
Here are five practical methods I have tried many times to help you beat it.
Let's go!
Take a deep breath and take a break.
Every time you feel defeated or overwhelmed, drop what you are doing, and stand up. Take a deep, deep breath to calm yourself down.
Next, take a break. You can choose to take a walk outside your home or listen to some cheerful music. Music is excellent healing.
According to Harvard Medical School's research, music can have many positive effects on the brain, from keeping people relaxed during medical procedures to improving exercise endurance. (Oprah daily)
Here are the Top 75 songs will make you feel better. Have a try!
2. Watch something funny or positive.
Never underestimate the power of humor. For me, a smiley, the cute animal picture will heal most of my frustration and switch me from the "down" mode to the "up" mode.
Isn't he super healing?
Or you can watch some funny posts or short videos on social media. Remember to save them when you are casually browsing them during other times. You will need it when the "monster" approaches you again!
3. Separate your big goal into small steps
Sometimes we feel overwhelmed or hopeless is because we set the goal too big. It doesn't seem very easy and far to reach.
Set a big goal is nothing wrong, just like running a marathon. Forty-two kilometers is a long-distance, but if you separate it into 20 parts, you need to conquer 2 kilometers each time. Feel much achievable?
For example:
Your goal: To complete my entire case study by this weekend.
Process:
Monday: Doing a survey and interview and craft the research report.
Tuesday: Define the pain points and craft the solutions
Wednesday: draw the wireframes and turn them into a lo-fi prototype
Thursday: Conduct user testing and refine the prototype
Friday: Final hi-fi prototype and put all things together
4. Stop comparing yourself to others
As new designers, we read articles, join the Facebook or slack communities, watch online classes, get inspiration from websites like bestfolios.
We learned a lot while we self-doubt a lot:
"Are we going to make a great portfolio the same as they are?"
"How long will it take us to reach that level?"
"I am just not as talented as other designers…"
Erase these thoughts from your mind! Now!
The beginning is always the most challenging part, which most people give up at this stage. For instance, the first case study usually takes the longest time. Once you have made it, the second one, the third one will become much easier for you!
5. Hang in there
Don't give up! Persistence always wins. It might sounds cliche, but it works!
If you give up now, you lose. Being persistent is hard. That's why most people fail.
When you feel down again, remind yourself: Hang in there a little bit more!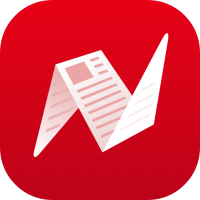 This is original content from NewsBreak's Creator Program. Join today to publish and share your own content.