Are beignets the hot new dessert trend? I'm not sure there's anything more satisfying than hot fried dough. While I feel I might be cheating on my first love, doughnuts, I recently sat down to a piping hot beignet and started having second thoughts about the relationship. There's just something about that pillowy texture and powdered sugar combination that you can't get from any other kind of fried fritter. Move over Macarons, kick cupcakes to the curb, and open your heart to the best beignets in Los Angeles.
Beignet Box (Glendale/Studio City)
Nothing gets a trend started faster than a celebrity endorsement. What once started as a truck has now popped up with its first Cafe in Studio City, along with a kiosk in Glendale at the Americana Mall. Beignet Box is a collaboration between Elizabeth Morrisell and singer Christina Milian specializing in Beignets and great Coffees and Iced Teas. Prices start at $6 for a box of 3 Traditional sized.
You can also book the truck for events or follow its tracks via Instagram. Hours vary by location and truck stop.
Beignets Du Monde (Hawthorne)
If you're looking for a beignet with more of a global influence, order from Beignets Du Monde that goes beyond the New Orleans style you're used to include regions of Africa. The Coco Diamond Beignets from West Africa are described as "rich, sweet coconut pastry diamonds" ($4.99 for 4). Also not to be missed are the Puff Puffs crafted with nutmeg batter from the same region ($4.99 for 6).
This is a home kitchen, so you can choose to reserve a time to pick up by ordering online and texting upon arrival. Pick up is Tuesday to Saturday, 9 a.m. to 5 p.m. and until 1 p.m. on Sundays.
Little Jewel of New Orleans (Chinatown)
Little Jewel of New Orleans is a little jewel of a deli. Specializing in Creole and Cajun food, you can pop in here for a Po'Boy or a delicious breakfast combo. Start your day right with a Beignets and Cafe au Lait ($8.25) or a Beignets and a Chicory Black coffee ($7.99). Three Beignets on their own are just $4.50.
You can order online ahead of time, and they offer different daily specials and no substitutions. Hours are 11 a.m. to 7 p.m. most days.
Hilltop Coffee and Kitchen (Eagle Rock/Inglewood/Slauson)
Hilltop is L.A.-born and bred, specializing in colorful Droptop toasts like Almond Butter with mixed berries($9) and fresh Handhelds like Bangin' Breakfast Burritos ($13.50) and Tiger Shrimp Tacos ($16).
Also on the menu is your choice between O.G. Beignets ($5) and Nutella Beignets ($6) with a side of Berry sauce for dipping. The food is so fresh and healthy that you deserve to treat yourself.
Online pre-ordering is available, and hours are 8 a.m. to 2:30 p.m.
Papillon International Bakery (Glendale/North Hollywood/Northridge)
Papillon Bakery is an Armenian Bakery that offers a fusion of European desserts along with customary Armenian dishes. Enter the Ponchik, whose roots come from Armenia, Russia, and Poland. While not technically a beignet in the traditional sense, it is a puffed-up pastry with a filling and dusted with powdered sugar. Since I think it resembles a beignet more than a doughnut, I think it deserves a spot among the best beignets in Los Angeles. Come here for an array of fillings like Ferrer Rocher chocolate and Apricot. A large single is $2.50, and 15 minis are just $14.99.
Online pre-orders are available, and hours vary by location.
Follow me to see more articles like this.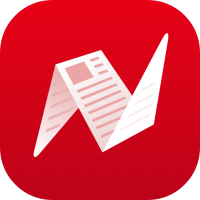 ...
This is original content from NewsBreak's Creator Program. Join today to publish and share your own content.