There's a lot happening in the world of vegetables this week. These vegan events happening in Los Angeles will have you extending Meatless Monday all the way to Sunday night.
New Veggie Grill Location (West Hollywood)
The green carpet was rolled out this week for the 30th Veggie Grill location, now open again in West Hollywood. Founder and executive chairman T.K. Pillan, is excited, "to empower more Americans to dine consciously...and vote with their dollars to stop supporting industrialized animal agriculture." Menu favorites include the Classic Romaine Caesar, Tuna Melt, and the Double BBQ Mac Burger.
Find the new location at 7917 Sunset Blvd. opening July 29th. Hours are 10:30 a.m. to 10:30 p.m. most days.
Beyond Meat meets Panda Express
Panda Express became the first national Asian restaurant to start serving the plant-based meat substitute Beyond Meat this week. They are calling it Beyond The Original Orange Chicken; and it's been designed to replicate the restaurant's most popular menu item: Orange Chicken. This special menu item is only available at select locations in New York City and 10 in Southern California. Find your participating Panda here: pandaexpress.com/BTOOC.
Vegan Sunday Supper
Ask any meat-eater to vegan convert and you might find that the dish that changed their lives was a good lasagna. It's not easy to recreate the taste of meat, cheese, and milk; so when you find one that works, you're a believer. National Lasagna Day is Thursday, July 28th and there's never been a better time to cross over to the green side than with Vegan Sunday Supper. Their Lasagna is a twist on the traditional sausage recipe, including sweet peppers, vegan cheeses, and a Pulled Oats® combination of oats, yellow peas, and other ingredients (which is the secret to making it taste so much like a real lasagna). The Chefs behind Vegan Sunday Supper also happen to be Vincent Giovanni and Celestino Drago who know their way around a pasta.
The cost is $44.95 for a six portion Lasagna and it's available for nationwide shipping. Best of all 25% of the profits go to Support + Feed; helping in the fight against hunger and climate change.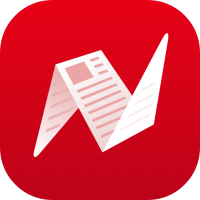 This is original content from NewsBreak's Creator Program. Join today to publish and share your own content.