California is known for its above-average seasonal produce. In fact, according to the CFDA, over a third of the country's vegetables and two-thirds of the country's fruits and nuts are grown in California. So where can you go to taste the summer in Los Angeles? Choose your favorite fruit or veggie and read on!
Tomatoes
Coin & Candor at The Four Seasons Westlake Village has redone its whole menu for summer. Large tomatoes are in season from now until October, so it's the perfect time to get the youngest of the bunch. The summer Heirloom Tomato with burrata, cherry, stonefruit, and basil is the perfect dish to encapsulate the season ($15).
Stone Fruits
Speaking of encapsulating, Sqirl's new Jam Capsules literally encapsulate the season so that you can taste the summer in Los Angeles two weeks at a time. July 12th to the 26th is Stone Fruits and Plums, and it's the 3rd in the series of 4 capsules. Stone Fruits are anything with a pit like Cherries, Peaches, and Plums. They are in season July through September. The capsules are available for pre-order now and ship on the 27th ($60).
If all you want is just a taste, pop into Sqirl in Virgil Village for a bowl of Sweet Brown Rice Porridge that is topped with your favorite jam ($9).
Melons
Melons are in season from July until September, and I'm pretty sure you've never had a melon quite like this. Destroyer in Culver City is serving up a Market Sugar Cube Melon that looks like something you should wear around your neck instead of putting it in your mouth. It's filled with house-made coconut yogurt, tapioca pearls, vanilla almond oil, and orange blossom ($12).
Zucchini
We're at the start of the Zucchini season, which runs from July until September. Head to L'Antica Pizzeria da' Michele in Hollywood for Zucchini Flowers. They are breaded, filled with ricotta, and then deep-fried ($20).
Watermelon
Pink Taco on Sunset Blvd. has just launched their new seasonal Watermelon Cadilac Margarita to coincide with the height of Watermelon season ($17). It features Patrón Reposado, fresh watermelon purée, triple sec, house-made sweet and sour, and Cointreau noir. They are also home to the DAILY HAPPY HOUR from 3 to 7 p.m. where House Margaritas are only $8.
Sweet Corn
Hippo in Highland Park is one of my favorite restaurants where you can taste the summer in Los Angeles. When the Capellaci pasta gets its sweet corn filling, you know you've arrived at the height of vacation time. The restaurant is now open again for dinner every night starting at 5 p.m. during which I BEG YOU to get the Sweet Corn Cappellacci. It's filled with sweet corn, Funghi misti, fresh celery leaf, and a little bit of heaven ($19).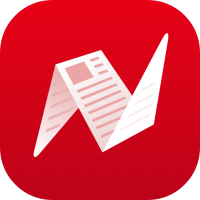 This is original content from NewsBreak's Creator Program. Join today to publish and share your own content.