Kicking off Friday, July 16th there are 4 food fests that your summer self has been craving!! Stuff your bathing suit away for another weekend, this one is for stuffing your face!
626 Night Market (Arcadia)
July 16th to 18th is the return of the 626 Night Market for the second weekend in a row at the Santa Anita Race Park in Arcadia. This is the largest night market on the West Coast and features street vendors, live music, games, and more. A new popular drink available for this year is the BET ON ME-chelada crafted with beer, tomato juice, fruits, and spices. Tickets are just $5 for the 4 to 8 p.m. timeslot or the 8 p.m. till you BET-A stop drinking those BET ON ME-cheladas time slot (12 a.m.).
Kids under 3 are free!
Burger Week
This weekend is your last chance to indulge in the Second Annual Burger Week which ends July 18th. It takes place all over including Los Angeles, Pasadena, Long Beach, and the OC! Restaurants participating with creative burgers include The Raymond 1886 (Pasadena), Burger Daddy (Long Beach); Billy's at the Beach (Newport Beach); and many more! Specialty cocktails will also be available. Burger prices range from $10-$25. Get more info here.
Smorgasburg LA (DTLA)
This Sunday, July 18th, it's the return of Ice Cream Alley at Smorgasburg LA at Row DTLA. It's to coincide with National Ice Cream Day. A sample of the dozen sweet vendors you can expect at the street food festival-style market includes Madame Shugah; Wanderlust and Sweet & Hollow. Newcomers on the savory vendor side include The Goat Mafia with Jalisco-style goat birria tacos.
Hours are 10 a.m. to 4 p.m. with one hour of free parking included.
O.C. Fair (Orange County)
The Orange County Fair is back this weekend with family fried fun and a slightly limited capacity so advanced tickets are required. Prices range from $7-$14 on the weekend and kids under 5 are FREE!
Over 65 food vendors will be on-site with new menu items for 2021 including a Waffle Cone with Buffalo Chicken and Mac-n-Cheese (Chicken Charlie's); Deep Fried Hot Dog Bites (Pink's Hot Dogs); and a Banana Cream Funnel Cake (Dutchmen's Funnel Cake). I'm sure there's some fresh salad action happening there too, but for me, it's not a day at the fair until I'm deep in Deep-Fried Oreos.
Deep-Fried Churros
Photo Credit: Daria Yakovleva/Pixabay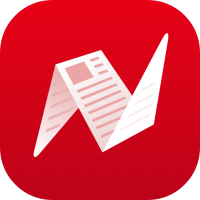 This is original content from NewsBreak's Creator Program. Join today to publish and share your own content.