Nothing goes better with a pandemic than a good pizza pie! So I had a chance to try a lot of them. Here are some of my favorite spots to get the best pizza in Los Angeles right now, all over the city!
The Anytime Pie - Tomato Pie (Silverlake, South Pas., Silverlake)
Tomato Pie is my go-to anytime pie when you want a classic New York Style Pizza with a streamlined ordering process. If it's your first time, go with the Grandma: which is the original Margherita with whole peeled tomato, garlic, basil, mozzarella cheese, and their pecorino romano crust ($19.50). You can always get just a slice of something crazier on the side, like the Notorious SMG with sausage, mushroom, and garlic. Lastly, as the name implies, they make a good Tomato Pie, which is a square-pan, homestyle pizza with marinara sauce, romano cheese, parsley, and olive oil ($20.25).
Not Pizza but Pinsa - Oste (Beverly Grove)
If you're craving a Roman style pizza but looking for something healthier, then look no further than Pinsa from newcomer Oste on West 3rd street.
The 2000-year-old Roman-style pizza recipe is made with a blend of flours instead of wheat. That means it has 48% less sugar, 85% less fat, and 33% fewer calories!
Must have's include the Margherita made with San Marzano tomato sauce, fior di latte, basil, and olive oil ($14); the Prosciutto with mozzarella, prosciutto san daniele, stracciatella, arugula, and truffle oil ($22); and for a kick throw in a Rapini with mozzarella, ricotta, broccolini rabe, nduja, and chile flakes ($17).
Really you can't go wrong with any of the 12 choices! Next time I'm there, the Marinara E Boquerones with San Marzano tomato sauce, Boquerones white anchovies, and garlic olive oil has got my name all over it ($16).
The Brooklyn Transplant -Roberta's Pizza (Culver City)
Anytime I'm on the westside of Los Angeles, I find a way to make a pick-up order at Roberta's Pizza at the Platform in Culver City. Originally from Brooklyn, this pizzeria began as just a pop-up, but it's so good that we couldn't let it go.
The crust is light and thin but not crispy, so you'll want to eat it in the car as soon as you pick it up or reheat on the stove once you're home. You might be tempted to start with their Famous Original with mozzarella, caciocavalla, and oregano ($20). Still, I would go with the Bee Sting made with tomato, soppressata, mozzarella, chili, and honey instead ($21).
The Manhattan Transplant - Prince Street Pizza (WeHo)
Prince Street Pizza is known for The Original Soho Square pizza and the one to order is The Spicy Spring with Fra Diavolo sauce, mozzarella, spicy pepperoni, and romano cheese ($37.50). The crust is thick and sweet and the sauce is similar to what you would find on pasta. They also offer Sicilian Round-style pizzas but a lot of other places do it better.
Mole Pizza - Brooklyn Ave Pizza Co. (Boyle Heights)
Don't let the Brooklyn Ave. name fool you, this neighborhood pizza spot is all Los Angeles. The name comes from its location on Cesar Chavez Boulevard which was formerly known as Brooklyn Avenue. Go to Brooklyn Avenue Pizza Company for the Mole Pizza made with queso Oaxaca, curtido, crema, and mozzarella ($16). They also do a mean pepperoni known as the OG ($14).
Pizza with Weight -Triple Beam Pizza (Highland/Echo Park)
Enjoy your pizza by the ounce when you order from Chef Nancy Silverton's Triple Beam Pizza in Highland Park. Pre-pandemic, you could order at the walk-up window on the spot, but now you order ahead on their website. They'd also like you to consider larger portion recommendations like a Whole Pizza at 16"x10" for 3 to 4 people.
At those weigh-ins, a whole Pepperoni with mozzarella and oregano will set you back $21.50, and an Acorn Squash with cacio di Roma cheese and honey crushed red pepper is $23.00.
It begins with Bread -Antico (Koreatown)
Chef Chad Colby "pivoted" his Italian sit-down restaurant Antico to focus on pizza and ice cream and elevated the experience. He also recently changed the name to Antico Nuovo just this month, so I wouldn't be surprised to see more changes coming. My first experience was the massive Pineapple Express with pineapple, bacon, and pickled jalapeno on thick focaccia bread ($35). That combination has since been retired, so check the website for updates on Freshly Spun Ice-Cream flavors ($14-$20) and pizzas. While the price is on the higher side, you'll be eating this pizza for days. The restaurant operates from Wednesday to Sunday.
The Classic Neapolitan - L' Antica Pizzeria Da Michele (Hollywood)
It doesn't get much better than the oldest pizza in Naples. L'Antica Pizzeria da Michele goes way beyond the Margherita ($20). But no matter how much they have on the menu, I can't not order at least one. Brunch-style pizzas include the Porchetta and Eggs with broccolini and sunny side up eggs ($28). Visit during dinner for heavy hitters like the Capricciosa with artichoke, mushroom, black olive, and ham ($30).
The Least Authentic Detroit-Style Pizza - Quarter Sheets Pizza Club (Glendale)
I can't say enough good things about this pizza pop-up that has claimed a permanent place in the stomachs of hungry Angelenos. The menu features a classic Red Top pizza ($25) as well as a rotating specialty pie like the Jewel City with ricotta, mozzarella, basil, Bill's Bees Honey, and Sambal Goreng from Bungkus Bagus ($38). Don't skip on dessert here either, the Dark Chocolate Cream Pie ($10) and Quarter Sheet Cake ($12) regularly sell out on the baker's own website (Hannah Ziskin). Place your order on Tock on Wednesday when it opens up. They took the entire month of June off so people will be hungry!
#reopening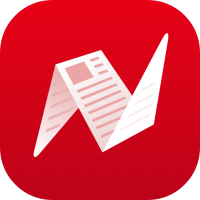 This is original content from NewsBreak's Creator Program. Join today to publish and share your own content.