It's the day before Father's Day, and you've just realized it! Here's where to make those last minute-minute Father's Day reservations that are sure to make dad think you planned it way ahead of time!
Celestino Drago (Pasadena)
Celestino Drago is perfect for late Lunch or early Dinner with menu highlights like Ravioli filled with Duck, Mushrooms, and Porcino Blueberry Sauce; Risotto with Red Beets and Goat Cheese; and a meaty Ossobuco. Dessert features Tiramisu and a flourless chocolate Torta Al Ciocolato among others.
Reservations can be made on OpenTable, and the restaurant is open from 2 p.m. to 8 p.m.
141 South Lake Avenue, Pasadena, CA 91105; 626.795.4006
Mi Piace
Mi Piace will be serving Father's Day specials all day long, so you can really make it a day like no other.
Brunch runs from 11 a.m. to 3 p.m. and is the perfect time for a specialty cocktail like the Chica Cubana made with Selvarey Coconut Infused Rum, Averna Amaro, cola syrup, lime juice, coconut flakes, and cinnamon. There are also classics like the Bloody Mary with their house-made mix and Mimosas.
If dad's in the mood for something sweet, go with the Chocolate French Toast made with fresh-baked marbled chocolate bread layered with a sautéed strawberry pistachio brown sugar sauce or Lemon Ricotta Pancakes with lemon zest ricotta and fresh blueberry compote.
The dining room never closes save for an hour at Mi Piace, so you can go straight into lunch or early dinner with appetizers like the Oyster Platter or Lobster Sliders. Entrées include a Slow Braised Lamb Shank and a Braised Monk Fish Provencal in a Champagne basil broth.
Reservations can be made on OpenTable, and the restaurant is open from 11 a.m. to 3 p.m. and then again from 4 p.m. until 11 p.m.
25 East Colorado Boulevard, Pasadena, CA 91105; 626.795.3131
The Raymond 1886
One of my favorite secret spots for Happy Hour pre-pandemic also does one of the earliest brunches in town.
Service begins at 9 a.m., which is perfect for dads with little kids. Menu highlights include Adan's Quiche with country ham, comté cheese, and Cremini mushroom or classics like the Blueberry and Pistachio Pancakes.
Dinner begins as early as 4 p.m. with highlights like the Soft-Shell Crab with herb tempura and Tamago yolk sauce and the uber manly Tomahawk Steak with king oyster mixed mushrooms. For dessert, give dad a pair of contrasts like the Salty and Sweet caramel budino or the Red and White raspberry ganache.
Now for cocktails, try a Smoking Jacket made with Pot Still Irish Whiskey, 1886 tobacco bitters, Maplewood smoke, and edible "ash." All the cocktails at the Raymond 1886 are truly memorable, but this one screams vintage dad.
Reservations can be made on OpenTable, and the restaurant is open from 9:00 a.m. to 2:30 p.m. and then again from 4:00 p.m. to 9:00 p.m.
1250 South Fair Oaks Avenue; Pasadena, CA 91105; 626.441.3136
Magnolia House
If you forget to make reservations altogether, then head to the Magnolia House that doesn't take them!
Brunch begins at 9 a.m. Menu highlights include Chicken and Waffles with warm syrup and the Magnolia Breakfast Sandwich with applewood bacon on a toasted milk bun. As far as brunch cocktails go, you'll want a punny Almost Palmer with vodka, honey ginger lemonade, and Lapsang Souchong infused scotch to really get you going.
For dining from 4 p.m. on, you'll have snacks and plates like Greek Zucchini Chips, Mushroom Flatbread, and specialty Burgers. Choose between ten specialty cocktails like the American Dream with house-infused strawberry bourbon or go with their house Old Fashioned which is as classic as the old man himself.
The restaurant is open from 9 a.m. to 2:30 p.m. and then again from 4 p.m. to close. The bar in this 100-year-old post-prohibition liquor store remains open all day.
Happy Father's Day, Everyone!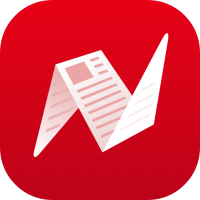 This is original content from NewsBreak's Creator Program. Join today to publish and share your own content.