Union in Pasadena has been opened since March of 2014 and is an intimate Italian restaurant and wine bar that got a big seating boost post-pandemic.
Originally helmed by Chef and Co-Owner Bruce Kalman, it is now in the hands of Marie Petulla and Executive Chef Chris Keyser with a menu that stays true to the original. All the bread, pasta, pickles, and charcuterie that you'll find on the Union menu are made in-house, and ingredients used pay homage to community farmers. This offers a menu that is 100% seasonal and keeps all of us clamorous eaters always hungry for more. 
Here's a sample look at a meal you could be having yourself at Union in Pasadena. As I mentioned, everything is seasonal, so the ingredients will change based on your visit. 
Start
Housemade Stracciatella, Stone fruit, black pepper-honey vinaigrette, mixed herbs, crostini.
I was torn between ordering this or the Bread and Giardinere (homemade bread and butter)but along with this superb cheese comes 4 pieces of the same homemade bread, just crisped to perfection. To save a little "dough," and go with the Stracciatella if you want the best of both worlds.
Wild Mushrooms, Polenta, Pedro Ximenez sherry vinegar, truffle butter.
This is Northern Italian comfort food at its finest with a combination of flavors so complex that it's hard to dissect.
Pasta
Spaghetti Alla Chitarra, San Marzano tomato, garlic, Fresno chili, Parmigiano
I hate to compare one chef to another, but this spaghetti is reminiscent of Chef Scott Conant's spaghetti from Scarpetta - just with a lot less lard. Very tasty, but I had trouble not feeling it was "Conant light
Fusilli, pork fennel sausage, spigarello, Pecorino-Romano
This dish is not currently on the menu. It was available during the Fall/Winter months. Currently, the closest you'll find for Spring/Summer is a Torchetti with Calabrese pork ragu, house ricotta, fried rosemary, and pepperoncini. 
Main
Currently, you'll find choices between a Striped Bass, Mary's Roast Chicken, and a 14-Day Aged Ribeye. Back in the original days, they were known for a limited Porchetta with Weiser Farms potatoes and salsa verde. Chef Kalman would butcher the pigs himself, making just enough to use everything "from snout to tail."
Baby-Friendly?
The 50 seat restaurant was not exactly built to handle a stroller; however, the friendly staff was happy to accommodate us even though we were probably a fire hazard. Also, I will go as far as to say that the restaurant has a changing table, although you have to use some MacGyver skills to utilize it.
Wanna stay in the know with local and national news? Download the News Break app here and never miss a story. Be sure to follow EatDrinkLA below and never miss a bite!
Follow me to see more articles like this.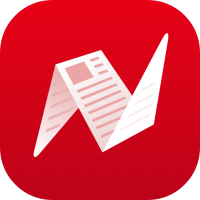 ...