My name is Caroline and I'm an Oreo-holic...
I want to start off by saying, this piece is in no way affiliated or sponsored by Oreo/Nabisco. It's just a love story to the 5 top Oreo flavors that have had me forsaking the original for years now. After reading this post, you might have the same change of heart too.

5. Maple Creme Oreo
This cookie is like a trip to Vermont! You've got maple syrup-flavored creme sandwiched between two golden cookies. It's the best way to enjoy a stack of pancakes all day.
Availability: Unfortunately the last time I saw these on the shelves was in September 2019, but I've seen other folks enjoying them in 2020, so I'm hopeful they'll make a comeback this fall!
4. The Most Stuf Oreo
They don't call it America's favorite cookie for nothing! So in the spirit of the good US of A, bigger is always better. This cookie is so stuffed with cream that you always need three chocolate cookies to balance this baby out. Unless you eat it all separately like I do; savoring the creamy center and finishing it off with the cookies at the end.
Availability: While the Most Stuf seems to have limited availability, you'll always find Double Stuf in stores.
3. Chocolate Peanut Butter Pie Oreo
Has there ever been a better combination in the history of taste buds than peanut butter and chocolate? Well, if you're a Reese's Peanut Butter Cup fan, you will love this cookie, which is peanut butter and chocolate between two graham cracker flavored cookies. It's also much easier to justify eating 4 Oreos over two packs of Reese's...
Availability: A little more rare than double stuff, but generally available year-round.
2. Strawberry Frosted Donut Oreo
This is what I like to call the Homer Simpson doughnut. It's got strawberry-flavored creme with a hint of pastry that's decked out in glitter between two golden cookies. Once you taste this you will be scouring the stores for more!! I had trouble letting my first born have the last cookie in our house :)
Availability: This is the latest addition to the list so in theory, it's on the shelves now, but for me, it's been sold out! Keep the faith my friends and I'm sure you'll get lucky though.
1. Brookie Oreo

This is not one for the faint of heart, because it combines an already decadent brownie flavor with cookie dough PLUS original creme and then puts that between two MORE cookies! Hence the reason it's so thick!

This is number one on my list because at first bite I just couldn't believe they were able to make this insane flavor! And best of all, it's easy to be satisfied with just one cookie.
Availability: It was available in December of 2020 - and as of now I only see it in stores with price gauging. But maybe with enough reshares of this article, we can get it back, people!!
So what did you think of this list of the Top 5 Oreo Flavors?? Did I miss one of yours? Don't cry over spilled milk, just leave me a comment below :)
Follow me to see more articles like this.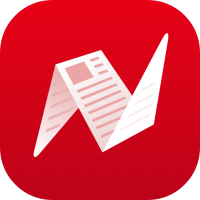 ...