by: E.B. Johnson
Were you rejected by your family? This rejection can take many forms, but the effects are no less toxic. When we are rejected by our families, it hurts us deep in unseen places. It changes the way we see ourselves, and can also destroy our self-esteem and sense of reality. To survive and thrive on the other end of this rejection, we have to stand strong in our truth, build new chosen families for ourselves, and cultivate a greater acceptance that can empower us to transform our lives in the best possible ways.
What family rejection can look like.
We assume that all rejection is the same. You grow up, have some conflict, and detach — but that's not the case for everyone. Rejection in a family group can look very different, depending on the family (Ryan, 2009). In some families, this rejection begins early (in childhood) and for others is blooms late.
This pushing away isn't always about one-on-one exclusion either. It includes passive-aggressive tactics that warp our relationships with siblings, loved ones, and even ourselves. Some of the most common ways in which we can experience this family rejection include:
Parents who avoid spending quality time with their children.
Humiliating children and making cruel jokes.
Pitting siblings against one another.
Mean-spirited sarcasm that creates insecurity.
Rejecting the child's personal truths.
Failing to show interest in their children.
Refusing to provide positive reinforcement.
Limiting privileges with no explanation.
Parents who refuse to follow through on promises.
Prioritizing social media over children's needs.
Outright denial and dismissal of their child's needs.
Manipulative tactics meant to pressure and control, it's important to know that rejection can take many other forms. The primary purpose is to punish a child (or other family member) who is seen to be stepping outside of whatever "rules" have been established. The intention is to bring that family member back into line, or repair any "dishonor" they may have projected over the family.
How to handle family rejection.
Has your family severed ties with you? Are you stuck in an emotionally numb environment in which the cold is killing you? No matter how you are being shut out and rejected, you have to take steps to protect yourself. Otherwise, you risk getting stuck in cycles that will prevent you from ever becoming happy and fulfilled in life. Break out of those cycles by anchoring into your true self, rebuilding your self-esteem, and healing with the love and support of a chosen family behind you.
1. Find your internal anchor points
When our family rejects us, it can separate us from our sense of self. At first, we struggle to win back their love. Maybe we change who we are, or stifle parts of ourselves. The rejection will continue, though, in one form or another. Conflicts will arise. You and your family will see things differently. The only thing to do is weather the storm by anchoring into yourself. You know who you are and you know what you want. Holding to those things is the first step in healing.
Anchor into the core of who you really are. Detach from your family's opinion of you and allow yourself to anchor in a solid (new) perception of self. They didn't reject you because of something you didn't have. They rejected you because of something they couldn't find within themselves — whether that was compassion, understanding, or unconditional love.
Don't let their misunderstandings divide you from who you are. You don't have to be as lost and as broken as they are. You don't have to squeeze yourself into a box that doesn't fit. No one has to make themselves be something that they aren't, and they don't have to connect with people who bring them nothing in return. Know who you are. Question every aspect of what you like, don't like, and what you want from your future. Dig deep. Realize your passions, your values, your beliefs and hold tight to them.
2. Lean into your self-esteem
Your self-esteem is an invaluable tool in healing family and generational traumas. There's going to be a lot of trials, and you're going to fall back into that programming that tells you aren't good enough, or that you're flawed (Napier, 1978). You've got to have a solid base of self-esteem to fight these things from. More than knowing who you are, believe in that person and visualize their future.
Re-establish your self-esteem. Build it from the ground up. Your family does not define you. How could they? They never could see you for what you are. How could they value something that they had no concept of? You are the one who values yourself. You decide what your worth is.
Fall in love with yourself. Fall in love with your body, and all those parts of self you were ostracized for. Call up your inner child and embrace them. Give them the smothering of love and all-encompassing acceptance that they were always denied by the others. This is a crucial step in moving away from the pain and into our deeper truths. We have to be ready to fight for ourselves if we want to heal. That takes believing in our ability to thrive and our ability to do it entirely on our own terms.
3. Reach out when you're ready
Everyone's healing journey is unique regarding family rejection. Some families don't even realize that they're making their loved ones feel rejected. Once confronted, they can make strides to turn things around. Other families are different. At some point in your journey, you're probably going to want to confront your family and the pain that was caused. While this can be cathartic, it's important to be realistic. Know who your family is and what healing you actually think you're going to get. Then, if you're ready, reach out for that last burst of resolution.
When you're ready, reach out to your family and let them know how their rejections have hurt you. Look for a safe time and place to sit down the people who matter and try to help them see things from your perspective. Be frank, be clear, and avoid blaming and inflammatory language. Once you've had a chance to have your say, give them a chance to explain themselves.
It's very important to note here that this step is not appropriate for everyone. While some families may be open to reconciliation, others are not. Confronting what happened does not always provide the resolve that you hoped for. Sometimes, addressing rejection only opens the door on more conflict and pain that we then have to spend years nursing. Know your situation and the people you're dealing with. Have they grown? Are they open to growing with you? Or are your family those who cannot take accountability?
Putting it all together…
Being rejected by our families is a painful experience that can warp and change who we are (in toxic ways) forever. Recovering is a long process, and one which requires first understanding why our parents were incapable of loving us. Then, we can take action to re-align our lives and see them for what they truly are. Family rejection doesn't have to destroy our lives forever. We can rebuild a future that's filled with love, but only when we let go of the family failures behind us.
Anchor into the core of who you are and embrace your true self. You must take this person by the hand to find the power to leave your family's rejection behind. Question who you are and what you want — and once you know who that person is — rebuild your self-esteem around them. Surround yourself with chosen family and allow them to provide you with the surrogate love and affection that your origin family could not provide. When they have helped fill you up with the love you show yourself, look around. You can reach out to your former family for resolution if you need to, but you don't have to. Focus instead on healing. Spend the rest of your life healing in the love and the peace that you have deserved your whole life.
Napier, A. (1978). The Rejection-Intrusion Pattern: A Central Family Dynamic. Journal Of Marital And Family Therapy, 4(1), 5–12. doi: 10.1111/j.1752–0606.1978.tb00491.x
Ryan, C., Huebner, D., Diaz, R., & Sanchez, J. (2009). Family Rejection as a Predictor of Negative Health Outcomes in White and Latino Lesbian, Gay, and Bisexual Young Adults. PEDIATRICS, 123(1), 346–352. doi: 10.1542/peds.2007–3524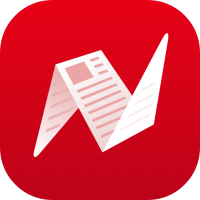 This is original content from NewsBreak's Creator Program. Join today to publish and share your own content.