by: E.B. Johnson (Image by Twenty20.com)
Christmas as we know it has been canceled for much of the world, but that doesn't mean that we have to simmer in the misery. While it's going to take a lot of creativity and determination, we can still make this holiday season worthwhile. It can still be a time of joy, celebration, and connection — even if it looks vastly different from what we expected.
This Christmas is going to require compassion.
Don't allow the setbacks of government shutdowns and the increasing pandemic completely destroy your sense of holiday joy. You can still find reasons to be happy, and you can still find a way to create memories that benefit you for a lifetime and beyond. Dig deep, get creative, and use this time to relax and recenter around your passions and happiness.
Tap into childhood passions
What passions used to enthrall you as a child? Think back to the things you used to do that could take up hours of your time. Did you like drawing? Painting? Going outside and exploring? These childhood passions brought us joy once, and they can do it again. Spark your creativity and tap back into those childhood passions. See where they take you.
Engage your brain
The human brain is a powerful thing. It has the power to change the world around it, and it has the power to determine the course of our lives. Engaging your brain right now is one of the best things you can do. Rather than allowing it to ruminate and focus on all the things that were taken away, give it a purpose and direct it toward activities and pastimes that help it to grow and remain emotionally stable.
Up your cultural palate
Culture can do so much to improve the quality of our lives and the way in which we relate to the world around us. Unfortunately, there are a lot of cultural activities that have been cost-exclusive for many. Those days have changed thanks to the COVID-19 pandemic. Now, you can experience culture for free right in the safety of your own home. Take this time to learn about the world. Check into all the theater, ballet, film, music, poetry, and writing that's now available in the digital sphere.
Explore your creative side
How often do you take the time to explore your creative side? Our creativity is transformative, and it can improve not only our physical lives but our mental health as well. There's something powerful about makinig something out of the power of your thoughts alone. Allow yourself to reach out and explore. Make something for yourself and make something that allows you to probe deeper into the center of who you are.
Connect deeper
Although we may be separated by distance and social distancing orders, we have a rare opportunity to connect with one another right now. Distance is a powerful way to connect. It helps us to get past the superficial distractions and center on who we really are. We get to talk and explore deeper parts of ourselves and our loved ones. We're given the chance to share, reminisce, and remember why we love one another so greatly.
Recharge and relax
This year has been chaos, heartbreak, and confusion. As soon as things seem to be returning to some sense of normal, we have the rug ripped out from underneath us once more. This window of time that we've been gifted is a great chance to take a step back and recharge. We need our mental and emotional batteries to be at 100% if we want to make 2021 a better year for ourselves and our families.
Give yourself an upgrade
One of the primary reasons we are put on this planet is to grow. We're meant to become better people. We're meant to live, experience, and then change in the direction of greatness. We're meant to upgrade our beliefs and our lives over and over again. To do this, though, we have to invest some time and effort into improving the state of our physical and emotional bodies. You don't have to waste this time. You can spend it improving yourself and your mental wellbeing.
Fall in love with nature
Do you consider yourself someone who loves nature? Do you make a point to get outside in fresh air often? Being in nature has been proven to improveour mental wellbeing. Spending just a few minutes outside each day helps us to clear our minds and tap back into a sense of peace and contentedness. The outdoors is one of the few spaces we have been left. Take this time as a new chance to appreciate the world that houses us and nourishes us. Get outside and fall in love with nature again.
How to survive when Christmas (as we know it) is canceled.
Christmas as we know it has been canceled. Beyond the distractions and the new traditions, here are some of the practical steps we can take to protect our wellbeing and minimize our distractions. Make self-care a priority and use the distance to connect on deeper, more authentic levels.
1. Make self-care a priority
If you've been separated from friends and family in the latest series of lockdowns and quarantine guidelines, then it's important that you make time for self-care. Proper self-care isn't only about bubble baths and massages. While those things can certainly be a part of the process, they only help to alleviate some of the physical distress we're dealing with.
Good self-care allows us to not only relax our physical bodies, it also allows us to relax our thoughts and anxieties. It's quieting the mind and emotions as much as it is quieting to the body. You need to put together a holiday self-care routine that allows you to find some sense of peace.
Make self-care a priority right now. In the morning get up and do at least 1 thing that allows you to start off with a quieter mind. At night do at least 1 activity that brings you both joy and peace. It's not going to be easy this Christmas. We are separated by more than just distance. Don't let your heart grow too heavy on its own. Pick yourself up and nurse your wounds with some self-care and self-compassion.
2. Connect across the distance
Believe it or not, physical distance can go a long way in improving our closest relationships. There's a lot that gets in the way when we're physically on top of one another. Getting some space allows us to see one another in a more authentic light. It also makes us more grateful for one another and allows us to connect on deeper and far more transformative levels.
Use this time away from your loved ones to get to know them better. Open up. Have some honest conversations and reminisce over your favorite holidays of the past. Laugh together. See one another for who you really are and remember what it means to be vulnerable with one another and listen to one another.
You can either choose to see this distance as a wall to your relationships, or you can see it as a bonding agent. We have a choice in how we decide to react to our circumstances. We can choose to focus on all the negative and all the things we wish we had, or we can be grateful for what we possess in this moment. There are those who spend this season with no one to love (every year). Be grateful that you have someone to be there for you.
3. Reconnect with your inner child
In moments of darkness or disappointment, reconnecting with our inner child can be an extremely powerful thing. Children have the power to find the joy in any moment. They can laugh at the simplest of pleasures, and they can find comfort even when things seem dire. Now is a great time to reach out to your inner child and to bring them out to play. Look at the world through their eyes, and you may be surprised at how it transforms your Christmas.
Commit to letting your inner child take the wheel this Christmas. Treat yourself to a few fun goodies here and there and remember the joy you had doing such a thing as a child. Remember how it felt when you spent your money on that toy you had been dreaming of for so long.
Look in wonder at all the lights, all the movies, and all the food and fun you get to have on your own. We dream of being adults free to do as we wish. That moment is now. You don't have to compromise this Christmas or pretend to be something that you're not. You're free to enjoy yourself and celebrate this time in any way you wish. Give your inner child the wheel and see where they take you. Decorate, eat, and make as merry as you can.
4. Spend time future planning
So much of the anxiety that we're feeling right now comes from the sense of the unknown all around us. We've never been in a situation quite like this before, and it's scary. Change isn't exactly our forte as humans, and the only way we're really equipped to deal with it is by making plans of our own. Don't focus on your fear when you can be focusing on the plans you want to make.
If you're unhappy with your life or unhappy with where you ended up this year, look to the future and spend some time planning the changes you want to make. Our uncertainty over the future can leave us anxious and on edge. Don't spend this time to yourself getting worked up and worried about a future that hasn't happened yet.
Hedge your bets and invest in yourself by giving yourself some fallback plans. What do you want your 2021 to look like? Do you want to improve your relationships? Do you want to improve your career prospects? Focusing on all the positive action we want to take is a better place to be than wallowing in sadness and self-pity. While you relax and prepare for another year, look to the future with hopeful expectations.
5. Be a more productive you
For some, this time is a much needed chance to take a step back and decompress. This year has been anything but peaceful, and it's left many of us frazzled beyond belief (the most recent setbacks considered). But while many of us need this time to recharge our mental and emotional batteries, there are others who find their peace through action and getting clear on the changes they're going to make in the new year.
Now is the time to take action in the name of your betterment. You've got a brief window now to do all the things you've been putting on the back burner for life. You can work your way through that pile of books. You can start learning that new language, or get enrolled for that online course.
If you want to make some radical positivity out of your disappointment, then getting productive is one way to do it. Action is comforting, because it allows us to feel more in control of our lives and our environments. While you can't control the chaos, that's going on outside of your home, you can certainly take hold of your internal environment and make it even better than it was before.
Putting it all together…
For millions around the world, Christmas has been unexpectedly canceled and modified in undeniable ways. Many are heartbroken, and many more are reeling. This holiday season is going to look considerably different from the ones we've known before, but that doesn't mean we can't still find joy, connection, and love.
Make self-care a priority and nurture your physical and emotional body through this disappointing time. Find a way to give yourself a sense of comfort and peace. Re-engage with your inner child and allow them to unlock that joy and wonderment that you once found in the holiday season. The magic is still there, it just looks different. Instead of seeing walls between you and your loved ones, allow this unexpected parting to be the bridge which brings you back together. Distance can make our emotional connections with the ones we love so much deeper. If you're feeling shaky, spend some time making plans. If you're struggling with the solitude and the stillness, be productive and make the most of this time to improve your life and your wellbeing.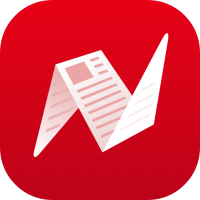 #NBChristmasCheer #Christmas #holidays #psychology #mentalhealth #self #advice