Find the coolest ice cream shops when the weather gets hot
You're probably looking for something cool now that summer has arrived.
A scoop of ice cream. Or a couple of scoops.
When it comes to ice cream, everyone has a different taste. Some people like plain flavors like vanilla and chocolate. Some people like more fruity-flavored sorbet. On the other hand, some people like healthier such as frozen yogurt.
It's very difficult to say what makes perfect ice cream, simply because there are a couple of different types of it, such as gelato, ice cream, frozen yogurt, and sorbet.
Ice Cream: The most common frozen treat is ice cream. Ice cream mixture must contain at least 10% milkfat in order to be classified as ice cream.
Gelato: Gelato, the Italian cousin of ice cream, is made with whole milk rather than cream. As a result, the milkfat content is significantly lower than in typical ice cream.
Frozen Yogurt: Frozen yogurt is one of the trending forms of frozen treats right now. This frozen dessert contains many of the same ingredients as ice cream but has a much lower fat content. There's even yogurt in there.
Sorbet: Sorbet is another form of ice cream that includes very little dairy. It has a light texture and taste since it is made with frozen fruits and sweetened water.
Although there are different types and variations of ice creams, for me, it doesn't matter whether it's gelato, sorbet, or frozen yogurt as long as it tastes good. Because I believe that each type of ice cream has its own unique touch and I enjoy eating different types of it.
Nowadays, every place around us sells ice cream. However, for an ice cream lover like me, it is very important to find a place that makes a good one.
For all of these reasons, this wasn't an easy list to make for me. However, here are the three best ice cream shops in Dallas, based on ice cream lovers' recommendations.
1. Botolino Gelato Artigianale
At our gelato shop in Dallas, TX, we provide an enriching and awarding dining experience. Creating gelato and frozen desserts that are pure, natural, and wholesome is at the heart of all we do. Everything is made from scratch, in-store, each and every day. We utilize traditional methods to ensure rich flavors and artistic presentation. We utilize locally sourced Texas fruit, as well as organic products from around the world to help us produce a unique blend of quality tastes. We always use the best basic, raw ingredients that are entirely free of artificial flavorings, colors, and preservatives. Every item is made with care, and we are proud to serve our amazing items. - Botolino Gelato Artigianale
Recommendations based on customer reviews:
The gelato is amazing but if you're ok with spending a few more bucks, go for the sundae.
The flavors are absolutely infused within a delicate, creamy texture of ice cream.
The menu is broad and you'll want to try every flavor!
The gelato is so rich while still feeling light and creamy.
They also have dairy-free options.
Price: On average, it's $6 - 7 per cup
Location: 2116 Greenville Ave Dallas, TX 75206
Website: https://botolino.com/
2. Sweet Firefly
Sweet Firefly is a locally owned gourmet ice cream and candied treats shop nestled in the heart of Richardson's Canyon Creek neighborhood. In addition to serving our very own premium, handcrafted gourmet ice cream, we also offer vegan ice cream made with coconut milk, dairy-free sorbets, handmade toffee, bulk candies and chocolates, shaved ice, and other seasonal goodies. Our main mission is to spread joy by offering simple goodness and a welcoming environment for our guests. - Sweet Firefly
Recommendations based on customer reviews:
The flavors are amazing and not too overbearingly sweet.
They have great selections of different ice cream and they're all so good.
They have seasonal flavors as well as ones that they have consistently.
Ice cream is soft, creamy, smooth, and everything you want the ice cream to be.
Price: On average, it's $3 - 4 per scoop
Location: 2701 Custer Pkwy Ste 810 Richardson, TX 75080
Website: https://www.sweetfirefly.com/
3. Howdy Homemade Ice Cream
Howdy Homemade is an ice cream shop that has a relentless pursuit to helping create jobs for special Texans with special needs. While we have unique flavors such as Dr Pepper Chocolate Chip, Hot Tamales, and many of your favorites, both in super-premium and sorbet varieties, it's our employees that are amazing. - Howdy Homemade Ice Cream
Recommendations based on customer reviews:
Delicious, homemade ice cream that's unique, creamy, and has great flavor depth.
Definitely some very creamy ice cream.
The ice cream is also just at the right temperature giving it the consistency of soft serve.
Overall, it's a great place worth visiting! 
Price: On average, it's $3 - 4 per scoop
Location: 12300 Inwood Rd Dallas, TX 75244
Website: https://howdyhomemade.com/
-
Ice cream shops have expanded rapidly over the last few years. This list is but a few of the best ice cream shops in Dallas.
If there's a good ice cream shop you would like to recommend besides this list of best ice creams in Dallas, let us know in the comments below!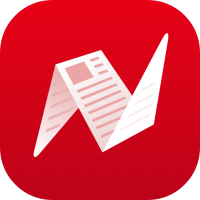 This content is from NewsBreak's Creator Program. Join today to publish and share your own content.