You can't make everyone happy. You're not a Pizza
When it comes to pizza, everyone has a different taste. Some people like thin crust pizza. On the other hand, some people like thick crust pizza such as traditional pan pizza and deep-dish pizza.
For me, it doesn't matter whether it's a thick or thin crust as long as it tastes good. Because I believe that each style of pizza has its own unique touch and I enjoy eating different types of it.
It's very difficult to say what makes a perfect pizza, simply because there are so many different variations of the simple mozzarella and bread combinations. But a pizza has to have these quality ingredients: olive oil, tomato, and mozzarella. The rest of the toppings totally depends on one's taste.
Nowadays, every place around us makes a pizza. However, for a pizza lover like me, it is very important to find a place that makes good pizza.
For all of these reasons, this wasn't an easy list to make for me. However, here are the three best pizza places in San Antonio, based on pizza lovers' recommendations.
1. Maar's Pizza & More
MAAR's Pizza & More is a family-owned and operated restaurant right here in San Antonio, TX. Since our company opened its doors in 2011, we've treated every customer like they were a part of our family. We are so thankful to have the support of our community and love to give back whenever we can. - MAAR's Pizza & More
Recommendations based on customer reviews:
Even a simple pepperoni pizza is a masterpiece of flavor.
You can taste the love they put into every slice!
The crust is soft but crisp with an incredible garlic/buttery flavor.
The sauce/cheese absolutely perfect, and the toppings are so so fresh and flavorful.
Price: On average, it's $25 - 30 for two people.
Location: 14218 Nacogdoches Rd San Antonio, TX 78247
Website: http://www.maarspizzaandmore.com/
2. Capos Pizza and Italian Kitchen
Our chefs specialize in authentic and delicious Pizza food. The staff at Capos Pizza is devoted to serving customers mouthwatering dishes that feature the highest quality ingredients available. Capos Supremo Pizza, Clemenza Pizza, and Moe Greene Pizza are all prepared quickly and delivered to you right away. Capos Pizza uses only the freshest ingredients around, ensuring that every dish is of the highest possible quality. - Capos Pizza and Italian Kitchen
Recommendations based on customer reviews:
It's New York-style pizza - Buffalo, NY they tell you on the walls inside
The pizza is definitely made to be like a New York slice, but the pepperonis give a spin. The pepperonis are a little spicy but not where you'd need a drink to eat it.
The crust is able to fold so you can eat it right.
The cheese isn't overly cheesy but you'll enjoy it with each bite.
The pizzas will get you full but won't make you feel bloated or heavy like some other pizzas.
Price: On average, it's $35 - 40 for two people.
Location: 8522 Broadway Ste 105 San Antonio, TX 78217
Website: https://ordercapospizza.com/
3. Yaghi's Pizzeria
Our stone-baked, authentic New York Style Pizza starts with lots of love. We prepare our dough fresh every day and use only top-quality tomatoes and spices for our secret sauce. We use nothing but 100% all-natural mozzarella cheese. We also make our own sausage, meatballs, hamburger, chicken, and steak meat in-house from scratch with 100% all-natural meat and no added preservatives or artificial flavors – a claim that the competition can't make. No, it is not an easy task, but we take great pride in serving our valued customers with nothing but the best. - Yaghi's Pizzeria
Recommendations based on customer reviews:
The crust on this pizza is crunchy and delicious.
The ingredients are fresh and you can taste the thought into making the pizza with love.
Great sauce and toppings, the crust is New York-style like they say.
If you're eating by yourself and don't want to buy a whole pizza, they also have one/two-slice options for a quick bite.
Price: On average, it's $45 - 50 for two people.
Location: 5910 Babcock Rd Ste 104 San Antonio, TX 78240
Website: https://yaghispizzeria.com/
-
Pizza restaurants have expanded rapidly over the last few years. This list is but a few of the best pizza restaurants in San Antonio.
If there's a good pizzeria you would like to recommend besides this list of best pizzas in San Antonio, let us know in the comments below!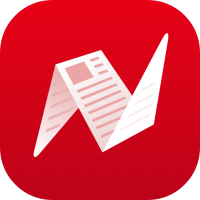 This content is from NewsBreak's Creator Program. Join today to publish and share your own content.