Best places to feel yourself in Japan
When you try to pick the best restaurant for a burger, pizza, taco, or waffle, it's easy to come up with a mutual list with your friends.
But, best sushi?
It's completely a different story!
Ask any of your friends what are the top three sushi restaurants in any neighborhood, you'll definitely come up with tens of different best lists.
When it comes to sushi, everyone has a different opinion. Because the price is one of the biggest determinants to choose sushi restaurants.
For this reason, there are different types of sushi restaurants:
Sushi Trains and All-You-Can-Eat Sushi Restaurants: At sushi train restaurants you can choose what you like to eat from the conveyor belt at reasonable prices. Similarly, all-you-can-eat sushi restaurants serve those who want to eat sushi without having to worry about the cost.
Mid-Class Sushi Restaurants: Comparing to sushi trains and all-you-can-eat sushi restaurants, mid-class sushi restaurants are rather more pricy. In these restaurants, menus and services differ by location, but you can always count on big, fresh sushi ingredients.
High-Class Sushi Restaurants: Although these restaurants are also offering fresh, authentic, and delicious sushi, these restaurants are mostly about the experience. As Cathy Chaplin says, from classic omakase experiences to out-of-the-box experimental sushi and breathtaking kaiseki fare, there are various high-class sushi restaurants you can experience different tastes.
Nowadays, in every neighborhood around us, there are multiple sushi restaurants. However, for a new sushi lover like me, it is very important to find a place that makes a good and fresh one.
For all of these reasons, this wasn't an easy list to make for me. However, here are the three best sushi restaurants in Bakersfield, based on sushi lovers' recommendations.
1. Umi Sushi & Sake
At Umi Sushi, we offer meals of excellent quality and invite you to try our delicious food. The key to our success is simple: providing quality consistent food that tastes great every single time. We pride ourselves on serving our customers delicious genuine dishes. Grab a drink. But most of all, relax! - Umi Sushi & Sake
Recommendations based on customer reviews:
The sushi is fresh and the oysters are absolutely delicious.
The foods not only taste fantastic but look beautiful.
The rolls where all really good.
I love how they make everything with great care and pride, and they are fanatics about freshness of their food and cleanliness of their restaurant.
Price: On average, it's $55 - 60 for two people
Location: 3300 Buena Vista Rd Ste C1 Bakersfield, CA 93311
Website: https://www.umisushibakersfield.com/
2. Hon Ramen
Hon Ramen's philosophy is to serve the most traditional, authentic and delicious Japanese ramen that you can possibly have without actually flying to Japan. The owners, with the help of their family, found a small spot in a wonderful neighborhood. Family is a key element in the design and appearance of the restaurant. Japanese Tradition is one of the main factors for which the restaurant stands out and  helped carry his vision to fruition. - Hon Ramen
Recommendations based on customer reviews:
The food here is seriously delicious!
They have a variety of the sushi and sashimi all which is extremely fresh and top quality.
Hon Ramen serves one of the freshest, most delicately flavored sushi you can have in your life.
California Tempura Roll, it is hands down one of the best roll you can have in Bakersfield.
Price: On average, it's $35 - 40 for two people
Location: 1419 19th St Ste A Bakersfield, CA 93301
Website: https://www.honramen.com/
3. Hi Sushi
We are very glad to serve high quality sushi and other Japanese delicacies to Bakersfield community. With our passionate and expreienced staff, our priority is to create the best dining experience for our customers. We are committed to satisfying our customers completely with the best quality food, excellent service and great value while providing the most pleasant, clean ambiance. - Hi Sushi
Recommendations based on customer reviews:
What you get is fresh, good quality food, presented very well and with consistency.
The fresh beautiful cooked rice and fresh fried tempura make this an ideal and regular sushi spot.
Little touches like the sauces being kept separate from the food so as no to swamp it for a pickup order.
They have lots of options to feed anyone's taste buds.
Price: On average, it's $55 - 60 for two people
Location: 9660 Hageman Rd Ste B Bakersfield, CA 93312
Website: https://www.hisushibkfd.com/
-
Sushi restaurants have expanded rapidly over the last few years. This list is but a few of the best sushi restaurants in Bakersfield.
I know there are many more restaurants that need to be on this list. If there's a good sushi restaurant you would like to recommend besides this list of the best sushi in Bakersfield, let us know in the comments below!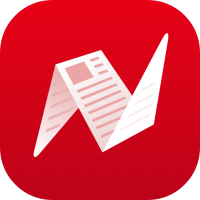 This content is from NewsBreak's Creator Program. Join today to publish and share your own content.