The food that can be eaten anywhere at any time, if it's good
Is it American food?
Or, is it German food?
Where was the first burger made?
According to Julian Canlas, who is a food blogger at Twisper, "the hamburger is probably most often associated with the USA. This is no surprise as it has become somewhat of a staple in that great nation. However, the story of the creation of the hamburger (one of many stories) is that the hamburger was brought to America by German immigrants from (surprise, surprise) Hamburg in the early 20th century. As a result, you would expect the best burgers to come from either America or Germany."
When it comes to burgers, everyone has a different opinion. For me, it doesn't matter where the burger comes from as long as it tastes good.
I don't know about you, but the burger is one of my favorite food. It is one of the foods that I can eat every single day, along with Margherita pizza and tiramisu.
But, I'm not talking about just a burger but a good burger with a thick juicy patty, cheddar cheese, and a little bit of spicy sauce. And, of course, a soft but delicious bun like a cloud.
It's very difficult to say what makes a perfect burger, simply because there are so many different variations of the simple beef and bread sandwiches. Nowadays, every place around us makes a burger. However, for a burger lover like me, it is very important to find a place that makes good burgers.
For all of these reasons, this wasn't an easy list to make for me. However, here are the three best juiciest burger places in El Paso, based on burger lovers' recommendations.
1. West Texas Chophouse
Sourcing for local ingredients and authenticity is essential to us; that's why our region's culture and traditions are our major inspirations when creating our signature dishes and cuts. Our atmosphere can range from casual to sophisticated city dining. Everything from our table settings, lighting, décor, and unmatched hospitality is part of our pursuit in perfecting the guest experience. - West Texas Chophouse
Recommendations based on customer reviews:
Really a great burger with real meat and delicious cheese.
The burger is very large but very very good!
It comes with fries or onion rings.
The burger is cooked perfectly.
Price: On average, it's $25 - 30 for two people.
Location: 1135 Airway Blvd Ste 7B El Paso, TX 79925
Website: https://westtexaschophouse.com/
2. Toro Burger Bar
Established in 2007, we're quickly making our mark in burger history. Ranked as Texas Monthly's #4 burger joint in their "Top 50 Burger Joints in Texas" cover feature for August 2009, the legend of the Toro Burger grows daily. Come.. Experience Toro Burger… The Best Burger in El Paso! - Toro Burger Bar
Recommendations based on customer reviews:
The beef patties are huge and they are always cooked perfectly.
If it's going to be your first time, Toro Burger and Blue Burger are highly recommended.
Onion rings are crispy and the onions they use have great flavor.
Overall, a very good selection of food and many are somewhat unique.
Price: On average, it's $25 - 30 for two people.
Location: 6590 Montana Ave El Paso, TX 79925
Website: http://www.toroburgerbar.com/
3. Chase The Taste West
Chase The Taste is a fast-casual take-out and dining that serves flavored-filled specialty burgers from our popular #1 Classic Burgers to even our must-have Plant-Based Burger. We've been serving El Paso, TX since 2015. At Chase The Taste...passion is the most important ingredient, and we bring you the beauty of creative flavors in every bite. - Chase The Taste West
Recommendations based on customer reviews:
The brisket cheeseburger is spectacular!
When you order a classic cheeseburger, this is exactly what a normal cheeseburger has to be.
The meat for the burger is perfectly seasoned.
Great tasting food with a flair for flavors you are not expecting.
Overall, this place is great, locally owned and their food is outstanding.
Price: On average, it's $20 - 25 for two people.
Location: 5004 N Desert Blvd Ste C El Paso, TX 79912
Website: https://www.chasethetasteep.com/
-
The burger places have expanded rapidly over the last years. This list is but a few of the best burger restaurants in El Paso.
If there's a good burger joint you would like to recommend besides this list of best burgers in El Paso, let us know in the comments below!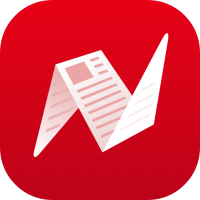 This content is from NewsBreak's Creator Program. Join today to publish and share your own content.