The food that can be eaten anywhere at any time, if it's good
Is it American food?
Or, is it German food?
Where was the first burger made?
According to Julian Canlas, who is a food blogger at Twisper, "the hamburger is probably most often associated with the USA. This is no surprise as it has become somewhat of a staple in that great nation. However, the story of the creation of the hamburger (one of many stories) is that the hamburger was brought to America by German immigrants from (surprise, surprise) Hamburg in the early 20th century. As a result, you would expect the best burgers to come from either America or Germany."
When it comes to burgers, everyone has a different opinion. For me, it doesn't matter where the burger comes from as long as it tastes good.
I don't know about you, but the burger is one of my favorite food. It is one of the foods that I can eat every single day, along with Margherita pizza and tiramisu.
But, I'm not talking about just a burger but a good burger with a thick juicy patty, cheddar cheese, and a little bit of spicy sauce. And, of course, a soft but delicious bun like a cloud.
It's very difficult to say what makes a perfect burger, simply because there are so many different variations of the simple beef and bread sandwiches. Nowadays, every place around us makes a burger. However, for a burger lover like me, it is very important to find a place that makes good burgers.
For all of these reasons, this wasn't an easy list to make for me. However, here are the three best juiciest burger places in San Antonio, based on burger lovers' recommendations.
1. Bunz Handcrafted Burgers
Our culinary training is in our blood. "Fresh and from Scratch is our motto." Nothing compares with fresh daily baked Bunz made with local rich flour from an Austin mill. We grind daily our blend of chuck roll, shoulder clot, and brisket to maximize juiciness and freshness. And finally, all ingredients are carefully farmed selected to accompany our creation for your enjoyment. - Bunz Handcrafted Burgers
Recommendations based on customer reviews:
The burger is really good, freshly ground quality meat - so juicy and flavorful!  
The buns are baked at the restaurant.
The fries are delicious and one serving could feed 2-3 people.
The gourmet burgers are amazing - Bunnzilla, Mercedes Bunz, Bunsai burger. They are all so very unique and tasty.
Price: On average, it's $25 - 30 for two people.
Location: 122 E Houston St San Antonio, TX 78205
Website: https://www.tastybunz.com/
2. Earth Burger
Earth Burger was established in 2014 by the vegetarian pioneers of San Antonio, Texas who created Green Vegetarian Cuisine.  Their "big boom" idea was for Earth Burger to be one of the nation's first plant-based drive-thrus offering a healthy, low-calorie take on fast food for those on the go. Since then, Earth Burger is taking over the fast-food market with tastier, fresher, and healthier alternatives that also happen to be plant-based. Earth Burger's goal is to provide people with great healthy choices at a great value, while at the same time doing something better for the planet. - Earth Burger
Recommendations based on customer reviews:
It tastes like a beef burger! It had all of the texture and flavor but without the beef patty.
If you don't know the place is vegan you would have thought it is a real chicken/beef burger. The texture is the same as original burgers.
The fries are crispy and tasty.
The buffalo sauce they put on the chicken burger is flavorful and just the right amount of spicy.
Price: On average, it's $25 - 30 for two people.
Location: 818 NW Loop 410 San Antonio, TX 78216
Website: https://www.earthburger.com/
3. Fattboy Burgers & Dogs
Fattboy Burgers & Dogs is a Premier San Antonio Burger and Hot Dog restaurant for family dining and we look forward to having all of you come and enjoy the great food and times with us. We serve only fresh premium ground beef, Hebrew National® kosher franks, and fresh-cut seasoned fries. Our goal is to give you and your family the BEST SAN ANTONIO BURGER experience you can possibly have. There is no better place to get it than at a restaurant that treats you like family. - Fattboy Burgers & Dogs
Recommendations based on customer reviews:
Awesome burgers but their chicken burgers called fat chicks are absolutely the best.
Always a great burger experience at this place. If you are a person that is not a risk-taker as far as trying new places, then not giving Fattboys Burgers a chance would be a crime.
The burger is so well prepared, buns are toasted, the meat is juicy, and the fattboy fries are awesome.
They also have killer onion rings.
The fries are cooked in really good oil, and it gives it a super delicious fatty flavor.
Price: On average, it's $15 - 20 for two people.
Location: 2345 Vance Jackson Rd San Antonio, TX 78213
Website: http://www.fattboyburgers.com/
-
The burger places have expanded rapidly over the last years. This list is but a few of the best burger restaurants in San Antonio.
If there's a good burger joint you would like to recommend besides this list of best burgers in San Antonio, let us know in the comments below!
-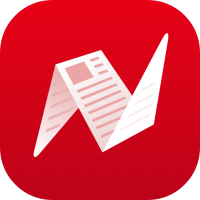 This content is from NewsBreak's Creator Program. Join today to publish and share your own content.