You can't make everyone happy. You're not a Pizza
When it comes to pizza, everyone has a different taste. Some people like thin crust pizza. On the other hand, some people like thick crust pizza such as traditional pan pizza and deep-dish pizza.
For me, it doesn't matter whether it's a thick or thin crust as long as it tastes good. Because I believe that each style of pizza has its own unique touch and I enjoy eating different types of it.
It's very difficult to say what makes a perfect pizza, simply because there are so many different variations of the simple mozzarella and bread combinations. But a pizza has to have these quality ingredients: olive oil, tomato, and mozzarella. The rest of the toppings totally depends on one's taste.
Nowadays, every place around us makes a pizza. However, for a pizza lover like me, it is very important to find a place that makes good pizza.
For all of these reasons, this wasn't an easy list to make for me. However, here are the three best pizza places in Orlando, based on pizza lovers' recommendations.
1. Antonella's Pizzeria
We are a family-owned & operated pizzeria that offers local, fresh, traditional New York-Style pizza and delicious Italian food. Our hand-spun pizza dough is made daily on the premises, along with fresh homemade sauces & entrees. Throughout the many years of hard work in this business, we have learned one important value; Treat our guests like our family! Our small location is limited seating and we strive for take-out and delivery. Whether catering an office party for lunch or ordering fresh pizza for your family for dinner, we want to be your go-to Family Pizzeria for any occasion. - Antonella's Pizzeria
Recommendations based on customer reviews:
The crust is crispy thin with the proper amount of cheese and sauce.
The pizza is perfect. The sauce has just the right amount of herbs. The cheese is melted perfectly.
The pizza is cooked well, the ingredients are blended with crust.
Honestly the best NY-style pizza in Orlando.
Price: On average, it's $35 - 40 for two people.
Location: 360 W Fairbanks Ave Winter Park, FL 32789
Website: https://www.antonellaspizza.com/
2. 1803 Pizza Kitchen
1803 Pizza / Kitchen From veggie pizza to traditional pizza, 1803 Pizza Kitchen has it all. We build custom artisan pizzas made fresh with top-quality ingredients. We make our dough from scratch using a recipe developed by our talented chef. We always offer the great-tasting Italian favorites you're craving. - 1803 Pizza Kitchen
Recommendations based on customer reviews:
There are tons of pizza selections, as well as pasta entrees.
They have such great pizza options to pick from and even a few vegan options!
The pizza is super tasty and is enough to feed the two people if you're not super hungry.
The menu is classic Italian-style pizza, sandwiches, and desserts.
Price: On average, it's $35 - 40 for two people.
Location: 1803 E Winter Park Rd Orlando, FL 32803
Website: https://www.1803pizzakitchen.com/
3. Mario's Pizza
For over 30 years Mario's Pizza we offer meals of excellent quality and invite you to try our delicious food. The key to our success is simple: providing quality consistent food that tastes great every single time. We pride ourselves on serving our customers' delicious genuine dishes like: Pizza, Burger, Sandwiches, Calzone, Stromboli, Pasta, Salads, Garlic Knots, and now offering vegan items. No additives, preservatives, or artificial flavors are added to any of our menu items.  We take the extra effort in creating our menu items from scratch such as: our salad dressings: Blue Cheese, Ranch, Basil Vinaigrette; Marinara sauce, Alfredo, Seasoned Ricotta Cheese, Vegan Chocolate Spread,  Spicy Marinara Sauce, Chicken Wings and so much more! Mario's Pizza is now offering vegan items.  We now carry Vegan Pepperoni, Vegan Sausage, Vegan Steak, and Vegan Chicken. Eat delicious food. Grab a drink. But most of all, relax! - Mario's Pizza
Recommendations based on customer reviews:
One of the best pizza and amazing vegan options!! Nowhere else can you get so many delicious options.
The dough, flavor, freshness, it is all so good!
The crust is definitely authentic Italian - perfect thickness and crispness.
The topping and portions are generous.
Mario's is a true hidden gem for Orlando.
Price: On average, it's $30 - 35 for two people.
Location: 7213 Curryford Rd Orlando, FL 32822
Website: https://www.mariospizzaorlando.com/
-
Pizza restaurants have expanded rapidly over the last few years. This list is but a few of the best pizza restaurants in Orlando.
If there's a good pizzeria you would like to recommend besides this list of best pizzas in Orlando, let us know in the comments below!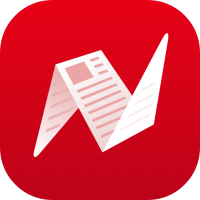 This content is from NewsBreak's Creator Program. Join today to publish and share your own content.