Best places to feel yourself in Japan
When you try to pick the best restaurant for a burger, pizza, taco, or waffle, it's easy to come up with a mutual list with your friends.
But, best sushi?
It's completely a different story!
Ask any of your friends what are the top three sushi restaurants in any neighborhood, you'll definitely come up with tens of different best lists.
When it comes to sushi, everyone has a different opinion. Because the price is one of the biggest determinants to choose sushi restaurants.
For this reason, there are different types of sushi restaurants:
Sushi Trains and All-You-Can-Eat Sushi Restaurants: At sushi train restaurants you can choose what you like to eat from the conveyor belt at reasonable prices. Similarly, all-you-can-eat sushi restaurants serve those who want to eat sushi without having to worry about the cost.
Mid-Class Sushi Restaurants: Comparing to sushi trains and all-you-can-eat sushi restaurants, mid-class sushi restaurants are rather more pricy. In these restaurants, menus and services differ by location, but you can always count on big, fresh sushi ingredients.
High-Class Sushi Restaurants: Although these restaurants are also offering fresh, authentic, and delicious sushi, these restaurants are mostly about the experience. As Cathy Chaplin says, from classic omakase experiences to out-of-the-box experimental sushi and breathtaking kaiseki fare, there are various high-class sushi restaurants you can experience different tastes.
Nowadays, in every neighborhood around us, there are multiple sushi restaurants. However, for a new sushi lover like me, it is very important to find a place that makes a good and fresh one.
For all of these reasons, this wasn't an easy list to make for me. However, here are the three best sushi restaurants in Long Beach, based on sushi lovers' recommendations.
1. 39 Degrees
From the same team that creates I Luv Sushi restaurant in Lakewood, CA. We specialize in Japanese food such as sushi, sashimi, and many creative rolls and sashimi specialties. Our most favorite rolls and sashimi specialties are Sunrise on Second Street, Sexy Girl Roll, R&B Seared Tuna Sashimi, to name a few. - 39 Degreesv
Recommendations based on customer reviews:
They have the freshest cuts of fish and seaweed in the South Bay.
Creative rolls and flavorful sauce combinations. This place is consistent and reliable.
There are a plethora of vegan specialty rolls to choose from, none of which will disappoint.
This is clearly a business that clearly takes pride in its product, about creating beautiful and delicious food, and about pleasing its customers.
Price: On average, it's $45 - 50 for two people
Location: 665 Redondo Ave Long Beach, CA 90814
Website: http://www.sushiby39degrees.com/
2. Blue Bird Sushi
We are small family restaurant. Our chef; Tama, is working in a famous japanese restaurant as a sushi chef for more than 15 years experience. He loves to see his customers happiness with his foods. Tasty and quality is the top priority of our restaurant. We offer the specialty rolls, fresh sushi and sashimi, tasty ramen with 5 flavors soup base and We have vegan option for sushi and ramen. We have Vegan option with fully and separate menu also. - Blue Bird Sushi
Recommendations based on customer reviews:
All of the sushi is amazing and fresh!
The sushi just melts in your mouth with the perfect amount of flavor.
Their menu is great and there are always new specials, so be sure to look at the signs.
When you think vegan sushi, you probably don't get excited. Well you should! Every single roll on the menu is delicious.
Price: On average, it's $35 - 40 for two people
Location: 1532 E Broadway Long Beach, CA 90802
Website: No website.
3. Sushi Kara
Since 2011, Chef Yun has been bringing the true tastes of Japan to Long Beach. At Sushi Kara, we believe only the freshest fish make for the tastiest sushi. We source our fish directly from the seas of Spain and northern Europe, where they're the richest in flavor - and you can taste the difference in every roll. From our sashimi to our wide variety of sushi, there's something new to try every time you come by. - Sushi Kara
Recommendations based on customer reviews:
The quality of the ingredients are exceptional.
The taste of each dish is delicious, it seems like the Nigiri sushi has double portions on top of each piece.
They have a wide variety of options.
Overall, this is a little gem! Sushi is always fresh with generous portions.
Price: On average, it's $45 - 50 for two people
Location: 2830 N Bellflower Blvd Long Beach, CA 90815
Website: No website.
-
Sushi restaurants have expanded rapidly over the last few years. This list is but a few of the best sushi restaurants in Long Beach.
I know there are many more restaurants that need to be on this list. If there's a good sushi restaurant you would like to recommend besides this list of the best sushi in Long Beach, let us know in the comments below!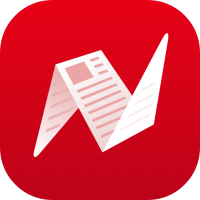 This content is from NewsBreak's Creator Program. Join today to publish and share your own content.