You can't make everyone happy. You're not a Pizza
When it comes to pizza, everyone has a different taste. Some people like thin crust pizza. On the other hand, some people like thick crust pizza such as traditional pan pizza and deep-dish pizza.
For me, it doesn't matter whether it's a thick or thin crust as long as it tastes good. Because I believe that each style of pizza has its own unique touch and I enjoy eating different types of it.
It's very difficult to say what makes a perfect pizza, simply because there are so many different variations of the simple mozzarella and bread combinations. But a pizza has to have these quality ingredients: olive oil, tomato, and mozzarella. The rest of the toppings totally depends on one's taste.
Nowadays, every place around us makes a pizza. However, for a pizza lover like me, it is very important to find a place that makes good pizza.
For all of these reasons, this wasn't an easy list to make for me. However, here are the three best pizza places in Dallas, based on pizza lovers' recommendations.
1. Flattery Cafe
Flattery Cafe Dallas specializes in "Ameritalian" food, which means pizzas, hot dogs, and salads. Flattery opened in the busy Preston Center on Dec. 10. It's the passion project restaurant that captures the flavors of the world. Inspiration comes from Florence, Italy; New York City; Istanbul, Turkey; and parts of southeast Asia. The pizza bakes in seconds in the brick oven just like Neapolitan style, it is thin and crispy with several recipes apart from each other. - Flattery Cafe
Recommendations based on customer reviews:
Pizzas are super thin (flat) with high-end ingredients and a great taste. The pizza oven cooks them hot and fast.  
The pizza crust is the best part of the pizza cause it is nice and thin.
Toppings are well done and generous.
They have fresh basil and a perfect blend of herbs and spices with a little kick.
Price: On average, it's $25 - 30 for two people.
Location: 6005 Berkshire Ln Dallas, TX 75225
Website: https://flattery.cafe/
2. Pizzeria Testa
Fresh, light, and pure, authentic Neapolitan pizza brings a few simple ingredients together in a way that's both satisfying and full of flavor. Prepared in a time-honored tradition, you'll experience a wide range of flavors and textures in the delectable collision of where food meets art. Soft, chewy, rich, and juicy, our menu is full of tempting selections. - Pizzeria Testa
Recommendations based on customer reviews:
The pizza was thin-crusted and cooked perfectly to be crispy and a little chewy.
I don't think you can go wrong with any of their pizzas, because the dough and preparation are done very well.
The sauce is simply fresh crushed tomatoes.
This is the kind of pizza that leaves feeling like you just did something good for your body and soul.
Best gluten-free pizza you can find in Texas.
Price: On average, it's $35 - 40 for two people.
Location: 3525 Greenville Ave Dallas, TX 75206
Website: https://www.pizzeriatesta.com/
3. Pie Tap Pizza Workshop + Bar
We are honest artisans who house crafts with the best available ingredients. Our food and drinks are created not made, and the end experience is an explosion of art and scent that results in edible, drinkable, and lovable masterpieces. - Pie Tap Pizza Workshop + Bar
Recommendations based on customer reviews:
The pizza is so delicious and the dough is awesome.
The pizza is very fresh and the atmosphere is upbeat!
Gourmet pizzas are super nice. Love the prosciutto pizza and chicken bbq pizza.
When you get a pizza, ask for a side of their Caesar dressing to dip your crust into.
Price: On average, it's $35 - 40 for two people.
Location: 1212 Oak Lawn Ave Ste 131 Dallas, TX 75207
Website: https://pie-tap.com/
-
Pizza restaurants have expanded rapidly over the last few years. This list is but a few of the best pizza restaurants in Dallas.
If there's a good pizzeria you would like to recommend besides this list of best pizzas in Dallas, let us know in the comments below!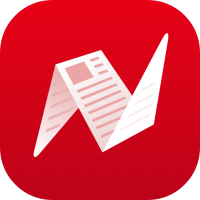 This content is from NewsBreak's Creator Program. Join today to publish and share your own content.