The food that can be eaten anywhere at any time, if it's good
Is it American food?
Or, is it German food?
Where was the first burger made?
According to Julian Canlas, who is a food blogger at Twisper, "the hamburger is probably most often associated with the USA. This is no surprise as it has become somewhat of a staple in that great nation. However, the story of the creation of the hamburger (one of many stories) is that the hamburger was brought to America by German immigrants from (surprise, surprise) Hamburg in the early 20th century. As a result, you would expect the best burgers to come from either America or Germany."
When it comes to burgers, everyone has a different opinion. For me, it doesn't matter where the burger comes from as long as it tastes good.
I don't know about you, but the burger is one of my favorite food. It is one of the foods that I can eat every single day, along with Margherita pizza and tiramisu.
But, I'm not talking about just a burger but a good burger with a thick juicy patty, cheddar cheese, and a little bit of spicy sauce. And, of course, a soft but delicious bun like a cloud.
It's very difficult to say what makes a perfect burger, simply because there are so many different variations of the simple beef and bread sandwiches. Nowadays, every place around us makes a burger. However, for a burger lover like me, it is very important to find a place that makes good burgers.
For all of these reasons, this wasn't an easy list to make for me. However, here are the three best juiciest burger places in New York, based on burger lovers' recommendations.
1. Juanchi's Burger
At Juanchi's Burgers, we strive to stand out with our incredible burgers made from the freshest ingredients. The meat and buns we use are specially made for us, making our burgers unique. As Juanchi's concept evolves and changes, our burgers remain our legacy. Most of the ingredients are locally sourced and everything is made in-house and ready to order, ensuring that you get nothing less than the freshest handcrafted burger in town. - Juanchi's Burgers

Recommendations based on customer reviews:
From the meat to the add-ons to the bun - everything about this burger is absolutely fantastic.
The burgers are very juicy and have interesting toppings.
The fries are also well above average, crispy on the outside and hot and great inside.  Not too greasy.  
Price: On average, it's $45 - 50 for two people.
Location: 225 S 1st St Brooklyn, NY 11211
Website: https://juanchisburgersbk.com/
2. Ruby's Cafe
Established in 2002, Ruby's prides itself on using fresh local products balanced with Australian culinary influences to provide the local and international community with some of the best food, espresso coffee, and drinks in New York City. - Ruby's Cafe
Recommendations based on customer reviews:
The Bronte Burger is literal perfection. Everything about the burger is just so flavorful, a different flavor than anything else.
The classic cheeseburger is a legit destination burger.
The chili sauce that is in the burger is so flavorful and compliments the meat so well!
The sweet potato fries are also so good, they are battered differently than other sweet potato fries which is so good.
Price: On average, it's $35 - 40 for two people.
Location: 219 Mulberry St New York, NY 10012
Website: https://www.rubyscafe.com/
3. Kings of Kobe
Kings of Kobe was founded to honor social freedom, experience, and individuality, with an elevated culinary vision suitable for the discerning, on-the-go NYC personality. We carefully curate each culinary creation by using high-quality ingredients, along with specialty condiments, for an intriguing, tasty, fun-for-fun's-sake experience. - Kings of Kobe
Recommendations based on customer reviews:
The burger is very tender and flavorful.
The Kobe beef patties are always top tier and their bun and cheese make sense for the burger.
The chipotle mayo sauce and the smoky gouda cheese in the Duke of Luxe Burger complement it perfectly.
The truffle fries are crispy and full of flavor.
Last but not least, the portion sizes are huge here.
Price: On average, it's $45 - 50 for two people.
Location: 650 W 42nd St New York, NY 10036
Website: https://www.kingsofkobe.com/
-
The burger places have expanded rapidly over the last years. This list is but a few of the best burger restaurants in New York.
If there's a good burger joint you would like to recommend besides this list of best burgers in New York, let us know in the comments below!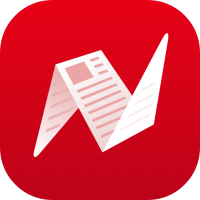 This content is from NewsBreak's Creator Program. Join today to publish and share your own content.