Best places to feel yourself in Japan
When you try to pick the best restaurant for a burger, pizza, taco, or waffle, it's easy to come up with a mutual list with your friends.
But, best sushi?
It's completely a different story!
Ask any of your friends what are the top three sushi restaurants in any neighborhood, you'll definitely come up with tens of different best lists.
When it comes to sushi, everyone has a different opinion. Because the price is one of the biggest determinants to choose sushi restaurants.
For this reason, there are different types of sushi restaurants:
Sushi Trains and All-You-Can-Eat Sushi Restaurants: At sushi train restaurants you can choose what you like to eat from the conveyor belt at reasonable prices. Similarly, all-you-can-eat sushi restaurants serve those who want to eat sushi without having to worry about the cost.
Mid-Class Sushi Restaurants: Comparing to sushi trains and all-you-can-eat sushi restaurants, mid-class sushi restaurants are rather more pricy. In these restaurants, menus and services differ by location, but you can always count on big, fresh sushi ingredients.
High-Class Sushi Restaurants: Although these restaurants are also offering fresh, authentic, and delicious sushi, these restaurants are mostly about the experience. As Cathy Chaplin says, from classic omakase experiences to out-of-the-box experimental sushi and breathtaking kaiseki fare, there are various high-class sushi restaurants you can experience different tastes.
Nowadays, in every neighborhood around us, there are multiple sushi restaurants. However, for a new sushi lover like me, it is very important to find a place that makes a good and fresh one.
For all of these reasons, this wasn't an easy list to make for me. However, here are the three best sushi restaurants in San Jose, based on sushi lovers' recommendations.
1. Kazuma Sushi
Kazuma Sushi Restaurant is located in Fremont Galleria Plaza. Kazuma has traditional and non-traditional Japanese cuisine with unique fusion flavors that are a treat for your taste buds. We use the freshest and highest quality ingredients, and we guarantee that our fish is never frozen and is delivered fresh daily to the restaurant. Our menu is a unique fusion of French/Vietnamese techniques. Our focus is to give you the best experience for all of your senses! - Kazuma Sushi
Recommendations based on customer reviews:
If you love sashimi, definitely get it at this place - it's very good!
The presentation is beautiful, the slices are thick, and the fish tastes so fresh.
For all the salmon lovers out there, Orange Blossom roll is for you. The fish quality is amazing and the hint of spice in the sauce is so good. The salmon is extremely creamy, soft, and has none of that old fishiness taste to it.
The Rainbow roll is great for those who like a little variety and to keep it simple.
The Popcorn Langoustine Roll is also excellent if you are a fan of adding some crunch to your lunch.
Price: On average, it's $45 - 50 for two people
Location: 47986 Warm Springs Blvd Fremont, CA 94539
Website: https://www.kazumasushi.net/
2. Cha Cha Sushi
Cha Cha Sushi offers the ultimate in cutting-edge Japanese cuisine. Executive Chef presents the finest selection of sushi, sashimi, specialty rolls, and entrees. The menu is based on traditional Japanese cooking fundamentals which are then amplified muted or mixed with influences from many different styles of cooking until they are completely new. We have stretched the boundaries of creativity to develop dishes that defy all rules while holding true to our roots. - Cha Cha Sushi
Recommendations based on customer reviews:
It is a delightful authentic spot for some good sushi and food with your friends.
The meals are very well made, right in front of you, and they are very tasty and filling, too.
The fish is rather very fresh and the rest of the ingredients were all pretty fresh too.
If you're looking for some roll recommendations, go for 49er's and Orange Blossom rolls.
Price: On average, it's $35 - 40 for two people
Location: 547 W Capitol Expy San Jose, CA 95136
Website: https://www.chachasushi.com/
3. Sen Dai Sushi
Sen Dai Sushi is one of Milpitas' most popular Japanese restaurants and has been for over 14 years. Our restaurant is located in the heart of Milpitas and is one of the top choices for visitors seeking the best sushi in town. Our goal is to bring the perfect combination of fast comfort food, gracious service, a cozy setting, and excellent value. We use only the finest ingredients in all of our dishes to ensure that every meal we serve is delicious and nutritious. - Sen Dai Sush
Recommendations based on customer reviews:
Their consistent quality is what makes their customers keep coming back.
Always fresh ingredients, fish tastes super good - never disappoints.
Usually, with specialty rolls, people feel like the flavors are all so overwhelming that you can't taste or appreciate the fish but that is not the case here!
The portions are also really big. Every sushi spot is pretty standard in size. The rolls and nigiri cuts here are much larger than in other places.
Price: On average, it's $50 - 55 for two people
Location: 224 N Abel St Milpitas, CA 95035
Website: https://sendai-sushi.com/
-
Sushi restaurants have expanded rapidly over the last few years. This list is but a few of the best sushi restaurants in San Jose.
I know there are many more restaurants that need to be on this list. If there's a good sushi restaurant you would like to recommend besides this list of the best sushi in San Jose, let us know in the comments below!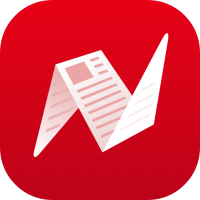 This content is from NewsBreak's Creator Program. Join today to publish and share your own content.