The food that can be eaten anywhere at any time, if it's good
Is it American food?
Or, is it German food?
Where was the first burger made?
According to Julian Canlas, who is a food blogger at Twisper, "the hamburger is probably most often associated with the USA. This is no surprise as it has become somewhat of a staple in that great nation. However, the story of the creation of the hamburger (one of many stories) is that the hamburger was brought to America by German immigrants from (surprise, surprise) Hamburg in the early 20th century. As a result, you would expect the best burgers to come from either America or Germany."
When it comes to burgers, everyone has a different opinion. For me, it doesn't matter where the burger comes from as long as it tastes good.
I don't know about you, but the burger is one of my favorite food. It is one of the foods that I can eat every single day, along with Margherita pizza and tiramisu.
But, I'm not talking about just a burger but a good burger with a thick juicy patty, cheddar cheese, and a little bit of spicy sauce. And, of course, a soft but delicious bun like a cloud.
It's very difficult to say what makes a perfect burger, simply because there are so many different variations of the simple beef and bread sandwiches. Nowadays, every place around us makes a burger. However, for a burger lover like me, it is very important to find a place that makes good burgers.
For all of these reasons, this wasn't an easy list to make for me. However, here are the three best juiciest burger places in Dallas, based on burger lovers' recommendations.
1. Sky Rocket Burger
Sky Rocket Burger is family-owned. We take pride in serving the best-tasting quality burger out there at prices lower than others serving 100% Angus beef. We specialize in 100% Angus Beef. Our patties are ground on location to ensure the freshest best tasting burgers. Never frozen! Our French fries are hand-cut. Our buns are baked fresh and not frozen. We are new to Dallas, come on in and we are sure the taste quality, and value will bring you back! - Sky Rocket Burger
Recommendations based on customer reviews:
It's definitely on the heavier side of burgers but you need to get double with cheese.
The meat is super juicy and served hot. The burger itself is delicious. It is cooked well, has thin patties, and is very well seasoned.
Fries are thick cut with large portions and decently good.
If you are looking for a burger that is packed with flavor, look no further than Sky Rocket!
Price: On average, it's $25 - 30 for two people.
Location: 7877 Frankford Rd Ste 101B Dallas, TX 75252
Website: https://www.skyrocketburger.com/
2. Uncle Uber's
It all started back in 1992 and was like you see in the movies. Bartender, who worked at Snuffer's, meets girl, who just so happens to be his best friend's, girlfriend's sister- and three years later they're married and opening a bar & grill. We didn't set out to be known for anything, let alone D Magazine's "Best Burger in Dallas", but it happened in 2002. We remember the day we found out like it was yesterday because our business increased and people liked what we were doing. There's a saying that people who feel appreciated work harder at what they do and we've been doing it for more than 20 years now so it must be true. - Uncle Uber's
Recommendations based on customer reviews:
The meat is thick and juicy, good to the last bite.
The buns are well-buttered and the meats are all perfectly cooked.
The fries are hand-cut and oh so good.
They have an Uber sauce that is so tasty. Ask for it to dip your fries in.
Price: On average, it's $35 - 40 for two people.
Location: 2713 Commerce St Dallas, TX 75226
Website: http://uncleubers.com/
3. Son of a Butcher
From the curators of Velvet Taco, Son of a Butcher is a nostalgic burger slider spot that serves up elevated versions of traditional burger sliders, shakes, and fries. Our waffle fries are smothered, and our shakes are down-right crave-able, but the star of the show are our SLIDERS! At SOB we are proud to use A Bar N Ranch's locally-raised, organic Wagyu beef for our sliders. A-Bar-N Ranch not only supplies us with the best quality beef in town, but it ensures that SOB sliders are addicting from the first bite. - Son of a Butcher
Recommendations based on customer reviews:
Wagyu sliders, chicken sliders, cheese curds, and waffle fries. All the food are delicious and prompt.
The cheese curds are delicious and dipping them in their ranch makes them even better.
The waffle fries are crispy and tasty as well.
If you're here, don't forget to order a shake as well.
Price: On average, it's $25 - 30 for two people.
Location: 2026 Greenville Ave Dallas, TX 75206
Website: https://www.sobsliders.com/
-
The burger places have expanded rapidly over the last years. This list is but a few of the best burger restaurants in Dallas.
If there's a good burger joint you would like to recommend besides this list of best burgers in Dallas, let us know in the comments below!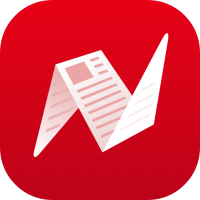 This content is from NewsBreak's Creator Program. Join today to publish and share your own content.