Best places to feel yourself in Japan
When you try to pick the best restaurant for a burger, pizza, taco, or waffle, it's easy to come up with a mutual list with your friends.
But, best sushi?
It's completely a different story!
Ask any of your friends what are the top three sushi restaurants in any neighborhood, you'll definitely come up with tens of different best lists.
When it comes to sushi, everyone has a different opinion. Because the price is one of the biggest determinants to choose sushi restaurants.
For this reason, there are different types of sushi restaurants:
Sushi Trains and All-You-Can-Eat Sushi Restaurants: At sushi train restaurants you can choose what you like to eat from the conveyor belt at reasonable prices. Similarly, all-you-can-eat sushi restaurants serve those who want to eat sushi without having to worry about the cost.
Mid-Class Sushi Restaurants: Comparing to sushi trains and all-you-can-eat sushi restaurants, mid-class sushi restaurants are rather more pricy. In these restaurants, menus and services differ by location, but you can always count on big, fresh sushi ingredients.
High-Class Sushi Restaurants: Although these restaurants are also offering fresh, authentic, and delicious sushi, these restaurants are mostly about the experience. As Cathy Chaplin says, from classic omakase experiences to out-of-the-box experimental sushi and breathtaking kaiseki fare, there are various high-class sushi restaurants you can experience different tastes.
Nowadays, in every neighborhood around us, there are multiple sushi restaurants. However, for a new sushi lover like me, it is very important to find a place that makes a good and fresh one.
For all of these reasons, this wasn't an easy list to make for me. However, here are the three best sushi restaurants in Sacramento, based on sushi lovers' recommendations.
1. Southpaw Sushi
Southpaw Sushi is the brainchild of the incomparable Lou Valente, one of Sacramento's finest chefs. For the past twenty years, Lou has been a staple in the region and his base of supporters proves it. From Sushi on the River to a number of esteemed Japanese restaurants throughout Northern California, Lou's supporters – driven by their penchant for creative and seriously delicious sushi – turned into friends and friends into family. - Southpaw Sushi
Recommendations based on customer reviews:
The menu is not too extensive, rather they refined down to a few rolls and dishes.
They don't have a set nigiri or sashimi platter, rather you have to just order whichever pieces you want individually.
The fish seems very fresh, is very tasty and authentic.
This is not your typical sushi place where the sushi comes covered in various sauces etc. Southpaw Sushi is very light-handed when it comes to adding sauce to all of its dishes.
Price: On average, it's $45 - 50 for two people
Location: 1616 Del Paso Blvd Sacramento, CA 95815
Website: https://www.southpawsushi.com/
2. Kru Contemporary Japanese Cuisine
Kru seeks to interpret the guest's intent, palate, mood, and occasion through our technique and passion. Plates and glass our vehicles, we honor our ingredients through contemporary Japanese cuisine, Barmanship, and Omakase. Kru delivers our product by way of single-hearted, two-way engagement and hospitality-Omotanashi. The customer is part of our crew who is of one goal — to share in a culinary experience that pushes the envelope of imagination and possibility. - Kru Contemporary Japanese Cuisine
Recommendations based on customer reviews:
Their menu changes daily because they overnight their fish from Japan.
The quality of their nigiri and sashimi is fresh and delicious.
The cuts of fish they offer are high quality and melt in your mouth good.
Overall, fantastic restaurant!
Price: On average, it's $45 - 50 for two people
Location: 3135 Folsom Blvd Sacramento, CA 95816
Website: https://www.krurestaurant.com/
3. Sushi Q
Sushi Q is a neighborhood Japanese sushi restaurant striving to provide quality, fresh ingredients, preparing everything from scratch in-house. We specialize in combining traditional Japanese with modern flavors. Chef Qui has more than 15 years of experience as a sushi chef while managing everything behind the kitchen all over the Sacramento Region. - Sushi Q
Recommendations based on customer reviews:
The quality of fish is there and they only use just enough sauce to bring the dish together.
The teriyaki sauce that they top some sushi rolls with is much lighter in color and flavor than that of other sushi restaurants.
All their rolls are phenomenal. However, Sushi Q roll is a must-try.
If you're looking for a good place for sushi, then this place is recommended.
Price: On average, it's $55 - 60 for two people
Location: 8325 Elk Grove Florin Rd Ste 400 Sacramento, CA 95829
Website: http://sushiq916.com/
-
Sushi restaurants have expanded rapidly over the last few years. This list is but a few of the best sushi restaurants in Sacramento.
I know there are many more restaurants that need to be on this list. If there's a good sushi restaurant you would like to recommend besides this list of the best sushi in Sacramento, let us know in the comments below!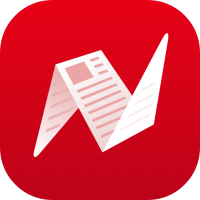 This content is from NewsBreak's Creator Program. Join today to publish and share your own content.