You can't make everyone happy. You're not a Pizza
When it comes to pizza, everyone has a different taste. Some people like thin crust pizza. On the other hand, some people like thick crust pizza such as traditional pan pizza and deep-dish pizza.
For me, it doesn't matter whether it's a thick or thin crust as long as it tastes good. Because I believe that each style of pizza has its own unique touch and I enjoy eating different types of it.
It's very difficult to say what makes a perfect pizza, simply because there are so many different variations of the simple mozzarella and bread combinations. But a pizza has to have these quality ingredients: olive oil, tomato, and mozzarella. The rest of the toppings totally depends on one's taste.
Nowadays, every place around us makes a pizza. However, for a pizza lover like me, it is very important to find a place that makes good pizza.
For all of these reasons, this wasn't an easy list to make for me. However, here are the three best pizza places in Boston, based on pizza lovers' recommendations.
1. Ciao! Pizza & Pasta
Our business started with a desire to bring our handcrafted food and our passion for Hospitality to the community of Chelsea. In 2015, we opened Chelsea's first and only wood-fired oven pizzeria, Ciao! Pizza and Pasta. The response from both our Chelsea neighborhood and the wider food community of Greater Boston was beyond expectations. We had reached our first goal of serving an underserved community. - Ciao! Pizza & Pasta
Recommendations based on customer reviews:
Everything about the pizza was excellent, the dough was thin and manageable, there was the right amount of sauce and cheese, and the crust was perfect.
The pizza is authentic Italian style - cook in the wood oven perfectly
The crust is light and soft and the tomato sauce is very tasty.
Each pizza is a dynamic different experience in flavor.
Price: On average, it's $40 - 45 for two people.
Location: 59 Williams St Chelsea, MA 02150
Website: https://www.ciaopizzaandpasta.com/
2. Stoked Wood Fired Pizza
The foundation for the pizza at Stoked Pizza Company comes from meticulously studying the ingredients and techniques used to produce our favorite classic pizza styles and highlighting the strengths of each in what we make. We are influenced by the delicate, fresh flavored pizza baked in its birthplace, Naples Italy, and also by the bold ingredients with abundant char that you find at the best pizzerias of New Haven and New York. We take special care to ensure that diners with vegetarian, vegan, and gluten-sensitive dietary preferences can find themselves having a top-quality dining experience at Stoked. - Stoked Wood Fired Pizza
Recommendations based on customer reviews:
One of the best, if not the best wood-fired pizzas. From the homemade dough to the fresh cheeses and toppings Stoked is a fantastic restaurant with excellent service!
Their dough is delicious - one of the best in the Brighton/Brookline area.
The pizza here is baked to a nice crisp by the crust, but with a slight chew. The toppings provide a strong flavor, making you want more.
And the fries are incredibly well done here. Alone, the fries are packed with great flavor. But with chili cheese, it is a nice mixture of potato-ey flavor and the savoriness found from the chili.
Price: On average, it's $35 - 40 for two people.
Location: 1632 Beacon St Brookline, MA 02446
Website: https://www.stokedpizzaco.com/
3. Casa Razdora
Casa Razdora is one of Boston's most authentic Italian Restaurants. Whether you're a novice patron or a seasoned connoisseur, our menu offers a range of traditional Italian dishes; fresh pasta, traditional-style pizzas, antipasti, deli-style sandwiches, beverages, and desserts. Our food tastes fresh because it's made fresh. Everything on our menu from handmade pasta and sauces to antipasti, pizzas, and award-winning sandwiches are made from scratch. At Casa Razdora, our emphasis on traditional cooking techniques and authentic recipes assures a premier dining experience every time you stop by. - Casa Razdora
Recommendations based on customer reviews:
If you are looking for something really substantial, order a slice of pizza, which is not really a slice but more a whole quarter of a pie.
One of the best slices of pizza you can have in Boston, especially if it has just come hot out of the oven.
New York-style pizza with amazing flavor, perfect crust, and fresh dough.
Price: On average, it's $35 - 40 for two people.
Location: 115 Water St Boston, MA 02109
Website: https://www.casarazdora.com/
-
Pizza restaurants have expanded rapidly over the last few years. This list is but a few of the best pizza restaurants in Boston.
If there's a good pizzeria you would like to recommend besides this list of best pizzas in Boston, let us know in the comments below!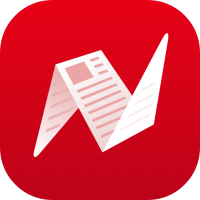 This content is from NewsBreak's Creator Program. Join today to publish and share your own content.