The food that can be eaten anywhere at any time, if it's good
Is it American food?
Or, is it German food?
Where was the first burger made?
According to Julian Canlas, who is a food blogger at Twisper, "the hamburger is probably most often associated with the USA. This is no surprise as it has become somewhat of a staple in that great nation. However, the story of the creation of the hamburger (one of many stories) is that the hamburger was brought to America by German immigrants from (surprise, surprise) Hamburg in the early 20th century. As a result, you would expect the best burgers to come from either America or Germany."
When it comes to burgers, everyone has a different opinion. For me, it doesn't matter where the burger comes from as long as it tastes good.
I don't know about you, but the burger is one of my favorite food. It is one of the foods that I can eat every single day, along with Margherita pizza and tiramisu.
But, I'm not talking about just a burger but a good burger with a thick juicy patty, cheddar cheese, and a little bit of spicy sauce. And, of course, a soft but delicious bun like a cloud.
It's very difficult to say what makes a perfect burger, simply because there are so many different variations of the simple beef and bread sandwiches. Nowadays, every place around us makes a burger. However, for a burger lover like me, it is very important to find a place that makes good burgers.
For all of these reasons, this wasn't an easy list to make for me. However, here are the three best juiciest burger places in Houston, based on burger lovers' recommendations.
1. Burganic Hub
Burganic Hub was created to celebrate wellness by offering healthy fast food that nourishes the body and soul. Our produce is seasonal, our beef is 100% grass-fed, our chicken is free-range and all halal, and most of what we prepare is made from scratch in our kitchen to ensure freshness and quality. - Burganic Hub
Recommendations based on customer reviews:
Solid spot with a pretty extensive burger menu - there are vegan and non-red meat options, and you can customize to add/remove onion/tomato/lettuce/etc, and pick your sauce.
The meat is halal, the beef is grass-fed, and the veggies are fresh.
Every aspect of the burger is super good - from the meat patty to the cheese, to the pickles and the house sauce.
The fries are well seasoned - not too heavy, not too light.
Price: On average, it's $25 - 30 for two people.
Location: 2721 Chimney Rock Rd Houston, TX 77056
Website: https://burganichub.com/
2. House of Fries
Our focus has always been to develop a tasting menu offering creative food items with options to please all diners.  It all had to start with the finest burger this world has ever tasted, with a special focus on fries varieties, complemented with homemade dipping sauces and amazing homemade toppings!  So, we offered many specials at our previous locations and selected all the winners to create our current menu, which is begging served at the House of Fries (HOF). - House of Fries
Recommendations based on customer reviews:
The burgers here are tasty and moist and the veggies and condiments fresh and plentiful.
The burgers come in various sizes to accommodate any hunger level!  
House of Fries is indeed the house of fries. They have eight or so specialty-loaded fries. They also have several different types of fries.
This place definitely has a lot of options with fries and toppings.
Price: On average, it's $15 - 20 for two people.
Location: 5322 Antoine Dr Houston, TX 77091
Website: http://www.houseoffries.net/
3. Flip'n Patties
We are a team who marinated in Houston, Texas and belong to a beautiful, ginormous never-ending extended family. With the blessings of such a tremendous amount of kin, there was no shortage of family gatherings and delicious Filipino food. Our minds, souls, and tummies have been enlightened and we plan on sharing this experience through our food truck. We have learned and mastered and continue to learn, trying to reach the peaks of Filipino food ecstasy. Along this journey, we stumbled upon a passion for burgers, trying to discover the ultimate burger experience. Being humbly inspired by the many burger creators in Houston and around the states, we sought out to create our own unique burger experience and we hope you enjoy it. - Flip'n Patties
Recommendations based on customer reviews:
The burger is cooked to perfection, not overcooked or undercooked but perfectly seasoned and juicy!
The bun is not the typical usual burger bun but a sweet white bun that balances both savory and sweet flavors together creating a delish combo.
A must-try is the Flippin' fries with chicken as this packs great flavors and you definitely get a massive amount of food for what you pay.
Price: On average, it's $25 - 30 for two people.
Location: 800 Capitol St Ste T-307 Houston, TX 77002
Website: http://www.flipnpatties.com/
-
The burger places have expanded rapidly over the last years. This list is but a few of the best burger restaurants in Houston.
If there's a good burger joint you would like to recommend besides this list of best burgers in Houston, let us know in the comments below!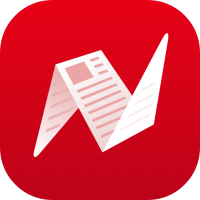 This content is from NewsBreak's Creator Program. Join today to publish and share your own content.