Places to eat the best nigiri and sashimi
When you try to pick the best restaurant for a burger, pizza, taco, or waffle, it's easy to come up with a mutual list with your friends.
But, best sushi?
It's completely a different story!
Ask any of your friends what are the top three sushi restaurants in any neighborhood, you'll definitely come up with tens of different best lists.
When it comes to sushi, everyone has a different opinion. Because the price is one of the biggest determinants to choose sushi restaurants.
For this reason, there are different type of sushi restaurants:
Sushi Trains and All-You-Can-Eat Sushi Restaurants: At sushi train restaurants you can choose what you like to eat from the conveyor belt at reasonable prices. Similarly, all-you-can-eat sushi restaurants serve those who want to eat sushi without having to worry about the cost.
Mid-Class Sushi Restaurants: Comparing to sushi trains and all-you-can-eat sushi restaurants, mid-class sushi restaurants are rather more pricy. In these restaurants, menus and services differ by location, but you can always count on big, fresh sushi ingredients.
High-Class Sushi Restaurants: Although these restaurants are also offering fresh, authentic, and delicious sushi, these restaurants are mostly about the experience. As Cathy Chaplin says, from classic omakase experiences to out-of-the-box experimental sushi and breathtaking kaiseki fare, there are various high-class sushi restaurants you can experience different tastes.
Nowadays, in every neighborhood around us, there are multiple sushi restaurants. However, for a new sushi lover like me, it is very important to find a place that makes a good and fresh one.
For all of these reasons, this wasn't an easy list to make for me. However, here are the three best sushi restaurants in San Diego, based on sushi lovers' recommendations.
1. Soichi Sushi
Authentic Japanese Omakase dining not only includes artistically presenting Japanese delicacies with proper balance, texture, temperature, and taste- it is an exquisite meal customized for each guest by Chef Soichi and served with superb Omotenashi- deep-rooted Japanese hospitality- in an authentic atmosphere that appeals to all the senses. Sitting before Chef Soichi is a truly sensual experience. - Soichi Sushi
Recommendations based on customer reviews:
They offer several sake tastings and you can choose your favorite one.
Each plate has a different delicious flavor and texture.
While omakase is a very long meal, it is absolutely delicious, everything is served in a timely manner and well-paced.
Chef's homemade sesame ice cream is amazing!
Price: On average, it's $150 - 170 for two people
Location: 2121 Adams Ave San Diego, CA 92116
Website: https://www.soichisushi.com/
2. Sushi Uno
Sushi Uno strives to provide the highest quality sushi experience since 2013. Our family-owned and operated business have roots in local farmers' markets throughout San Diego, CA as a pop-up street vendor. As the business grew, in 2014 we transitioned over to a sushi food truck. Then, to better serve you, in 2017 we upgraded to a brand new, custom food truck. We take pride in our craft and consistently work to bring only quality sushi to your table. Thank you for entrusting us with your dining experience and allowing us to serve you all these years! - Sushi Uno
Recommendations based on customer reviews:
The rolls are expertly prepared and you can immediately tell they are made to order.
The quality of the fish is excellent.
The sweet potato has so much flavor and the cucumber avocado roll is a classic.
There are several rolls that have a Mexican influence with the addition of cilantro and or jalapeño.
Price: On average, it's $45 - 50 for two people
Location: Tuesdays & Thursdays: Fall Brewing Co. 4-9 pm, Wednesdays & Fridays: Thorn St Brewery 4-9 pm
Website: https://www.sushiuno.com/
3. Azuki Sushi
We have been providing a modern approach to the rich traditions of Japanese cooking for over 10 years. We pride ourselves on our charming and boutique setting. We offer a warm and inviting atmosphere for those wishing to indulge in our culinary delights. As in Japan, the menu is based on the seasons, savoring the peak flavor of the ingredients. Our outstanding chefs deliver the fundamentals of Japanese cuisine, respecting the individual ingredients' natural flavors. We are passionate about what we do. We take special delight in introducing our guests to new wines, great cuisine, and surprising pairings of food with wine and sake. - Azuki Sushi
Recommendations based on customer reviews:
The fish is fresh, and the rice is amazing.
It's typically difficult to come across a place that has this fresh of fish.
The super dragon is crispy and smooth and everything just plays so nice together.
The beef of the Kobe roll tastes amazing and the crunchy texture of the tempura onion complements the softness of the avocado and rice.
All the rolls came with a special sauce for dipping.
Price: On average, it's $60 - 80 for two people
Location: 2321 5th Ave San Diego, CA 92101
Website: https://azukisushi.com/
-
Sushi restaurants have expanded rapidly over the last few years. This list is but a few of the best sushi restaurants in San Diego.
I know there are many more restaurants that need to be on this list. If there's a good sushi restaurant you would like to recommend besides this list of the best sushi in San Diego, let us know in the comments below!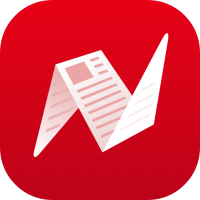 This content is from NewsBreak's Creator Program. Join today to publish and share your own content.