Places to eat the best nigiri and sashimi
When you try to pick the best restaurant for a burger, pizza, taco, or waffle, it's easy to come up with a mutual list with your friends.
But, best sushi?
It's completely a different story!
Ask any of your friends what are the top three sushi restaurants in any neighborhood, you'll definitely come up with tens of different best lists.
When it comes to sushi, everyone has a different opinion. Because the price is one of the biggest determinants to choose sushi restaurants.
For this reason, there are different type of sushi restaurants:
Sushi Trains and All-You-Can-Eat Sushi Restaurants: At sushi train restaurants you can choose what you like to eat from the conveyor belt at reasonable prices. Similarly, all-you-can-eat sushi restaurants serve those who want to eat sushi without having to worry about the cost.
Mid-Class Sushi Restaurants: Comparing to sushi trains and all-you-can-eat sushi restaurants, mid-class sushi restaurants are rather more pricy. In these restaurants, menus and services differ by location, but you can always count on big, fresh sushi ingredients.
High-Class Sushi Restaurants: Although these restaurants are also offering fresh, authentic, and delicious sushi, these restaurants are mostly about the experience. As Cathy Chaplin says, from classic omakase experiences to out-of-the-box experimental sushi and breathtaking kaiseki fare, there are various high-class sushi restaurants you can experience different tastes.
Nowadays, in every neighborhood around us, there are multiple sushi restaurants. However, for a new sushi lover like me, it is very important to find a place that makes a good and fresh one.
For all of these reasons, this wasn't an easy list to make for me. However, here are the three best sushi restaurants in Oakland, based on sushi lovers' recommendations.
1. Poke Zone
Poke (pronounced poh-kay) is diced raw fish served either as an appetizer or as a main course and is one of the main dishes of Native Hawaiian cuisine. The word literally means "to cut crosswise into pieces." The traditional Hawaiian poke consists of fish that has been gutted, skinned, and deboned. It is served with traditional condiments such as sea salt, candlenut, and seaweed.  While poke is a regional American-based cuisine from Hawaii, traditional poke seasonings have been heavily influenced by Japanese and other Asian cuisines. Soy sauce, green onions, and sesame oil are commonly found in poke bowls today. At Poke Zone, we're committed to serving you with fresh and high-quality ingredients every day. - Poke Zone
Recommendations based on customer reviews:
Lion King Roll is soft, creamy, and has lots of sauce. It's impressive!
The fish is fresh and tastes great. Can't ask for anything more from a build-your-own-bowl poke place.
The Green Dragon Roll is full of tempura and crab! Layered avocado on top. The white dressing on top tastes amazing.
Price: On average, it's $45 - 50 for two people
Location: 329 11th St Oakland, CA 94607
Website: https://www.pokensushizone.com/
2. Cha-Ya
At Cha-ya, you will enjoy modern renditions of this traditional cuisine in our extensive menu featuring vegetarian sushi, tempura, and noodle dishes as well as a variety of appetizers and seasonal specials. Everything served is 100% vegan vegetarian, that is, no product derived from animals of any kind is ever used. - Cha-Ya
Recommendations based on customer reviews:
One of the best vegan restaurants in The Bay Area.
If you want something more heavy and filling, get the Cha-Ya roll which is deep-fried tempura rolls with veggies inside.
Sushi is usually not very vegetarian friendly which makes this place great for people not eating meat.
Overall, a wonderful vegan sushi place that makes you feel healthy and clean after eating it!
Price: On average, it's $45 - 50 for two people
Location: 1686 Shattuck Ave Berkeley, CA 94709
Website: https://www.chaya-berkeley.com/
3. Kirala Restaurant
Since Kirala main dining was established in 1989, Kirala has been serving traditional sushi and interesting Robata grill specialties that you will not find anywhere else. It's been consistently voted one of the Best Japanese Restaurants where loyal patrons and locals dine frequently. It's an upscale family restaurant. - Kirala Restaurant
Recommendations based on customer reviews:
This is one of few Japanese restaurants that have an extensive Sushi selection and a good variety of Japanese dishes.
The fish is super fresh and delicious.
If you're more into simple sushi dishes (i.e. nigiri, sashimi, maki without intricate rolls) then Kirala is the perfect place for you.
Price: On average, it's $55 - 60 for two people
Location: 2100 Ward St Berkeley, CA 94705
Website: https://www.kiralaberkeley.com/
-
Sushi restaurants have expanded rapidly over the last few years. This list is but a few of the best sushi restaurants in Oakland.
I know there are many more restaurants that need to be on this list. If there's a good sushi restaurant you would like to recommend besides this list of the best sushi in Oakland, let us know in the comments below!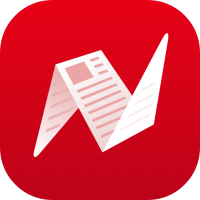 This content is from NewsBreak's Creator Program. Join today to publish and share your own content.