Find the coolest ice cream shops when the weather gets hot
You're probably looking for something cool now that summer has arrived.
A scoop of ice cream. Or a couple of scoops.
When it comes to ice cream, everyone has a different taste. Some people like plain flavors like vanilla and chocolate. Some people like more fruity-flavored sorbet. On the other hand, some people like healthier such as frozen yogurt.
It's very difficult to say what makes perfect ice cream, simply because there are a couple of different types of it, such as gelato, ice cream, frozen yogurt, and sorbet.
Ice Cream: The most common frozen treat is ice cream. Ice cream mixture must contain at least 10% milkfat in order to be classified as ice cream.
Gelato: Gelato, the Italian cousin of ice cream, is made with whole milk rather than cream. As a result, the milkfat content is significantly lower than in typical ice cream.
Frozen Yogurt: Frozen yogurt is one of the trending forms of frozen treats right now. This frozen dessert contains many of the same ingredients as ice cream but has a much lower fat content. There's even yogurt in there.
Sorbet: Sorbet is another form of ice cream that includes very little dairy. It has a light texture and taste since it is made with frozen fruits and sweetened water.
Although there are different types and variations of ice creams, for me, it doesn't matter whether it's gelato, sorbet, or frozen yogurt as long as it tastes good. Because I believe that each type of ice cream has its own unique touch and I enjoy eating different types of it.
Nowadays, every place around us sells ice cream. However, for an ice cream lover like me, it is very important to find a place that makes a good one.
For all of these reasons, this wasn't an easy list to make for me. However, here are the three best ice cream shops in Chicago, based on ice cream lovers' recommendations.
1. Jeni's Splendid Ice Creams
We're devoted to making better ice creams and bringing people together. It's what gets us out of bed in the morning and keeps us up late at night. We believe that you can grow a business as a community of people, with artful attention to detail and the customer experience, and get continuously better at the same time. That REALLY great ice cream served perfectly in a sparkling and beautiful space, with attentive and in-the-moment service (we believe service is an art) brings people together and helps them connect. And that sometimes sparks fly. And that there should be more sparks flying, generally. We like to make people feel good. - Jeni's Splendid Ice Creams
Recommendations based on customer reviews:
They have an array of unique and traditional ice cream flavors.
There are so, so many amazing flavors to choose from. And, they also seasonal flavors!
Besides their ice cream, the smell of waffle cones whisks you in from down the street.
The waffle cones are made fresh daily and taste like a dream.  
You can even split flavors and do half and a half if you would like.
Price: On average, it's $5 - 6 per scoop
Location: 1505 N Milwaukee Ave Chicago, IL 60622
Website: https://jenis.com/
2. Lickity Split Frozen Custard
At Lickity Split Frozen Custard and Sweets, we believe everyday is a candy day, frozen custard day, pastry day, and that everything tastes better with coffee! Not only do we create the richest, smoothest, tastiest frozen treats around, but we also partner with other local businesses to treat our customers to the flakiest pastries, sweetest candy, and richest coffee in Chicago. Each of our partners is carefully selected and each of their products taste-tested to ensure your satisfaction (and because they're simply too tasty to resist)! - Lickity Split Frozen Custard
Recommendations based on customer reviews:
They usually have vanilla, chocolate, and one special flavor and then you add all sorts of toppings or fixings.
The ice cream has the perfect amount of thickness and flavor.
The toppings are fresh and well distributed.
They also sell vintage candies and flavor sodas which are pretty cool.
Price: On average, it's $5 - 7 per cup
Location: 6056 N Broadway Ave Chicago, IL 60660
Website: https://www.lickitysplitchicago.com/
3. Lincoln Ice Cream
We are a New Ice Cream Shop opening up in Chicago's Lincoln Square neighborhood! We offer delicious Hershey's ice cream along with other tasty treats! We also offer non-dairy ice cream as well. - Lincoln Ice Cream
Recommendations based on customer reviews:
Lincoln Ice Cream is a hidden gem with excellent ice cream and even better customer service.
Wonderful variety of flavors to keep you coming back for more, not to mention a great menu of non-ice cream snacks and pastries.
Overall, great selection of ice cream and Italian ice flavors, including a few vegan options.
Price: On average, it's $4 - 5 per scoop
Location: 4919 N Lincoln Ave Chicago, IL 60625
Website: https://lincolnicecreamcompany.com/
-
Ice cream shops have expanded rapidly over the last few years. This list is but a few of the best ice cream shops in Chicago.
If there's a good ice cream shop you would like to recommend besides this list of best ice creams in Chicago, let us know in the comments below!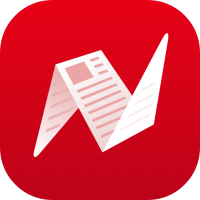 This content is from NewsBreak's Creator Program. Join today to publish and share your own content.