The food that can be eaten anywhere at any time, if it's good
Is it American food?
Or, is it German food?
Where was the first burger made?
According to Julian Canlas, who is a food blogger at Twisper, "the hamburger is probably most often associated with the USA. This is no surprise as it has become somewhat of a staple in that great nation. However, the story of the creation of the hamburger (one of many stories) is that the hamburger was brought to America by German immigrants from (surprise, surprise) Hamburg in the early 20th century. As a result, you would expect the best burgers to come from either America or Germany."
When it comes to burgers, everyone has a different opinion. For me, it doesn't matter where the burger comes from as long as it tastes good.
I don't know about you, but the burger is one of my favorite food. It is one of the foods that I can eat every single day, along with Margherita pizza and tiramisu.
But, I'm not talking about just a burger but a good burger with a thick juicy patty, cheddar cheese, and a little bit of spicy sauce. And, of course, a soft but delicious bun like a cloud.
It's very difficult to say what makes a perfect burger, simply because there are so many different variations of the simple beef and bread sandwiches. Nowadays, every place around us makes a burger. However, for a burger lover like me, it is very important to find a place that makes good burgers.
For all of these reasons, this wasn't an easy list to make for me. However, here are the three best juiciest burger places in Miami, based on burger lovers' recommendations.
1. Clutch Burger
An elegant & sophisticated restaurant specializing in great burgers. Clutch Burger offers different and unique flavors to what we know as the burger. We also have other delicious tastes for your pallet like our Tuna and fritters to exquisite pork appetizer. Clutch Burger also specializes in fine wines and craft beers brewed here in Miami Florida. - Clutch Burger
Recommendations based on customer reviews:
You can tell the burger is fresh and is quality meat.
The burgers are flavorful and juicy. The fries are also very good.
Their portion of fries and burger are just right.
The burgers are pricey but they are definitely worth the price. If you want to eat an amazing burger, this is the spot!
Price: On average, it's $45 - 50 for two people.
Location: 146 Giralda Ave Coral Gables, FL 33134
Website: https://clutchburger.com/
2. Killer Melts
We specialize in handcrafted grilled cheese sandwiches and fresh never frozen burgers. If you want to experience buttery, crisp, gooey, and comforting food that uses locally sourced and fresh ingredients, Killer Melts is the place to visit. - Killer Melts
Recommendations based on customer reviews:
The meat inside their burger is well seasoned and tender, where the juices are just flowing as you dug your teeth into this masterpiece.
This place is awesome if you love cheese! They have a menu that consists of burgers and grilled cheese sandwiches.
Their burgers are so gooood and juicy!
No matter what area you live within Miami, Killer Melts is worth every minute of the drive.
Price: On average, it's $25 - 30 for two people.
Location: 12310 SW 127th Ave Miami, FL 33186
Website: http://killermelts.co/
3. BurgerFi
BurgerFi is committed to providing the best burger experience.  That's why we serve chef-created, fresh food in an eco-friendly environment.  We use 100% natural American Angus beef with no steroids, antibiotics, or growth hormones.  We also serve premium Wagyu beef, cage-free chicken, award-winning VegeFi Burger, Beyond Meat Burger, and more.  Don't forget to try our made-to-order sides, like fresh-cut fries and double beer-battered onion rings or our delicious frozen custard desserts. - BurgerFi
Recommendations based on customer reviews:
The chicken sandwich, burger, and fries are absolute perfection.
Great burgers at very reasonable prices!
Ingredients are fresh. Everything is delicious and flavorful.
Price: On average, it's $25 - 30 for two people.
Location: 3530 NW 83rd Ave Ste 104 Doral, FL 33166
Website: https://www.burgerfi.com/
-
The burger places have expanded rapidly over the last years. This list is but a few of the best burger restaurants in Miami.
If there's a good burger joint you would like to recommend besides this list of best burgers in Miami, let us know in the comments below!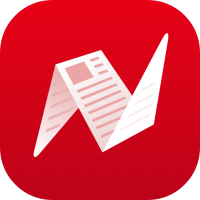 This content is from NewsBreak's Creator Program. Join today to publish and share your own content.