The food that can be eaten anywhere at any time, if it's good
Is it American food?
Or, is it German food?
Where was the first burger made?
According to Julian Canlas, who is a food blogger at Twisper, "the hamburger is probably most often associated with the USA. This is no surprise as it has become somewhat of a staple in that great nation. However, the story of the creation of the hamburger (one of many stories) is that the hamburger was brought to America by German immigrants from (surprise, surprise) Hamburg in the early 20th century. As a result, you would expect the best burgers to come from either America or Germany."
When it comes to burgers, everyone has a different opinion. For me, it doesn't matter where the burger comes from as long as it tastes good.
I don't know about you, but the burger is one of my favorite food. It is one of the foods that I can eat every single day, along with Margherita pizza and tiramisu.
But, I'm not talking about just a burger but a good burger with a thick juicy patty, cheddar cheese, and a little bit of spicy sauce. And, of course, a soft but delicious bun like a cloud.
It's very difficult to say what makes a perfect burger, simply because there are so many different variations of the simple beef and bread sandwiches. Nowadays, every place around us makes a burger. However, for a burger lover like me, it is very important to find a place that makes good burgers.
For all of these reasons, this wasn't an easy list to make for me. However, here are the three best juiciest burger places in Chicago, based on burger lovers' recommendations.
1. Au Cheval
A diner-style bar and restaurant with a passion for eggs, Au Cheval elevates traditional diner fare. Guests can indulge in dishes ranging from chopped chicken liver and roasted bone marrow to traditional sandwiches, egg-focused entrees, and the signature cheeseburger. - Au Cheval
Recommendations based on customer reviews:
Every element of the burgers and appetizers was selected and presented to perfection.
 A single is a double patty and a double is a triple patty. A good-sized burger and perfectly
constructed with minimal dripping.
It is one of those indulgent burgers that is filled with everything you love.
The burger is so juicy and delicious. It's a must-try if you like burgers.
Price: On average, it's $45 - 50 for two people.
Location: 800 W Randolph St Chicago, IL 60607
Website: http://auchevaldiner.com/chicago/
2. The StopAlong
A neighborhood spot for the kid in all of us, offering pizza, burgers, and other good stuff (including a full bar), in a fun & friendly environment. We serve the best NY-style, thin-crust pizza & griddled burgers around. Everything is made from scratch daily using only high-quality, fresh ingredients. We also offer a nice selection of craft (and cheap) beer, wine and cocktails. - The StopAlong
Recommendations based on customer reviews:
The burger and fries are awesome - get the special sauce on the burger and a side of it for the fries!
I don't think there is a better veggie burger in town.
The burger is a double patty, patties are thin, diner-style.
The burger is juicy and cheesy and has the best pickles. Plus the fries are salty and crispy.
Price: On average, it's $30 - 35 for two people.
Location: 1812 N Milwaukee Ave Chicago, IL 60647
Website: https://www.thestopalong.com/
3. The Dearborn
We are where you want to be in the heart of Chicago's Loop, a perfect break from the bustle of the theaters, museums, and shops around us. Settle into a seat in our spacious dining room and enjoy Chef Aaron Cuschieri's Midwest-focused cooking for lunch or dinner. - The Dearborn
Recommendations based on customer reviews:
One of the best burgers and service in the city.
Burger cooked to perfection with amazing flavors and textures. And, The burger is also juicy.
The burger is really heavy but definitely satisfying.
Price: On average, it's $45 - 50 for two people.
Location: 145 N Dearborn St Chicago, IL 60602
Website: https://www.thedearborntavern.com/
-
The burger places have expanded rapidly over the last years. This list is but a few of the best burger restaurants in Chicago.
If there's a good burger joint you would like to recommend besides this list of best burgers in Chicago, let us know in the comments below!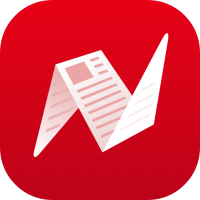 This content is from NewsBreak's Creator Program. Join today to publish and share your own content.