The food that can be eaten anywhere at any time, if it's good
Is it American food?
Or, is it German food?
Where was the first burger made?
According to Julian Canlas, who is a food blogger at Twisper, "the hamburger is probably most often associated with the USA. This is no surprise as it has become somewhat of a staple in that great nation. However, the story of the creation of the hamburger (one of many stories) is that the hamburger was brought to America by German immigrants from (surprise, surprise) Hamburg in the early 20th century. As a result, you would expect the best burgers to come from either America or Germany."
When it comes to burgers, everyone has a different opinion. For me, it doesn't matter where the burger comes from as long as it tastes good.
I don't know about you, but the burger is one of my favorite food. It is one of the foods that I can eat every single day, along with Margherita pizza and tiramisu.
But, I'm not talking about just a burger but a good burger with a thick juicy patty, cheddar cheese, and a little bit of spicy sauce. And, of course, a soft but delicious bun like a cloud.
It's very difficult to say what makes a perfect burger, simply because there are so many different variations of the simple beef and bread sandwiches. Nowadays, every place around us makes a burger. However, for a burger lover like me, it is very important to find a place that makes good burgers.
For all of these reasons, this wasn't an easy list to make for me. However, here are the three best juiciest burger places in Boston, based on burger lovers' recommendations.
1. The Capital Burger
We believe the classic American burger, when well-crafted, is as fine a dining experience as any. To achieve that, we left no patty unturned as we sought out purveyors of the best beef, created recipes for our own pickles, and curated a wine list that speaks to the fact that these luxe burgers are anything but ordinary. We still encourage you to set aside forks in favor of bare hands but rest assured, linen napkins are in abundance. The Capital Burger's main fare features a proprietary blend of beef. To create these luxe burgers, we worked alongside renowned Pat LaFrieda™ Meat Purveyors. Pat, a third-generation butcher, only uses beef from small, family-owned farms, and with an artisan's skill blends different cuts. What did we achieve? A sublime burger worthy of our guests. - The Capital Burger
Recommendations based on customer reviews:
If you are looking for a gourmet burger in Newbury rather than the usual burgers then this is a good new place to try out.
The burger is very juicy and flavorful.
The vegetables are fresh and flavorful.
The truffle fries on the side are excellent.
Price: On average, it's $40 - 45 for two people.
Location: 159 Newbury St Boston, MA 02116
Website: www.thecapitalburger.com
2. Uburger
Uburger's slogan, "ABOVE ALL BURGERS" is not only a reflection of the taste but also a reflection of the quality of our food. Uburger takes great pride in using the freshest quality ingredients. Our burgers are ground fresh daily using 100% natural certified Angus beef with no hormones or antibiotics. - Uburger
Recommendations based on customer reviews:
The burgers here are delicious and the service is great.
The choices and combinations are numerous.  
The burger was juicy and well seasoned.
Fries are soft with crispy edges, and they give you a generous portion.
In summary, they offer top-notch burgers at an affordable price.
Price: On average, it's $20 - 25 for two people.
Location: 636 Beacon St Kenmore Sq Boston, MA 02215
Website: https://uburger.com
3. Tasty Burger
Tasty Burger is a modern fast-food burger restaurant with old-school sensibilities. We celebrate the entrepreneurial spirit, energy, and enthusiasm of the early creators of the fast-food burger genre that drove the humble hamburger to become America's favorite food in the late 1940s, a tradition that continues to this day. Our mission is to serve a fresh, flavorful, flat patty burger made from the finest American beef while becoming a real part of every neighborhood in which we open. - Tasty Burger
Recommendations based on customer reviews:
If you're craving a nice, juicy burger then Tasty Burger is the way to go!
Their burgers are always so flavorful and delicious.
The patty is juicy and seasoned to perfection.
You can tell their veggies are fresh too.
Price: On average, it's $20 - 25 for two people.
Location: 1301 Boylston St Boston, MA 02215
Website: https://www.tastyburger.com/
-
The burger places have expanded rapidly over the last years. This list is but a few of the best burger restaurants in Boston.
If there's a good burger joint you would like to recommend besides this list of best burgers in Boston, let us know in the comments below!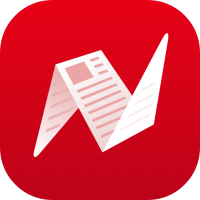 This content is from NewsBreak's Creator Program. Join today to publish and share your own content.