Places to eat the best nigiri and sashimi
When you try to pick the best restaurant for a burger, pizza, taco, or waffle, it's easy to come up with a mutual list with your friends.
But, best sushi?
It's completely a different story!
Ask any of your friends what are the top three sushi restaurants in any neighborhood, you'll definitely come up with tens of different best lists.
When it comes to sushi, everyone has a different opinion. Because the price is one of the biggest determinants to choose sushi restaurants.
For this reason, there are different type of sushi restaurants:
Sushi Trains and All-You-Can-Eat Sushi Restaurants: At sushi train restaurants you can choose what you like to eat from the conveyor belt at reasonable prices. Similarly, all-you-can-eat sushi restaurants serve those who want to eat sushi without having to worry about the cost.
Mid-Class Sushi Restaurants: Comparing to sushi trains and all-you-can-eat sushi restaurants, mid-class sushi restaurants are rather more pricy. In these restaurants, menus and services differ by location, but you can always count on big, fresh sushi ingredients.
High-Class Sushi Restaurants: Although these restaurants are also offering fresh, authentic, and delicious sushi, these restaurants are mostly about the experience. As Cathy Chaplin says, from classic omakase experiences to out-of-the-box experimental sushi and breathtaking kaiseki fare, there are various high-class sushi restaurants you can experience different tastes.
Nowadays, in every neighborhood around us, there are multiple sushi restaurants. However, for a new sushi lover like me, it is very important to find a place that makes a good and fresh one.
For all of these reasons, this wasn't an easy list to make for me. However, here are the three best sushi restaurants in Palo Alto, based on sushi lovers' recommendations.
1. Octopus Japanese Restaurant
Sushi is something of a tradition in our family, and it's a tradition we are eager to share with the community at Octopus Japanese Restaurant. Combining a unique fusion of 45 different fresh and inventive sushi rolls with traditional Japanese cuts of sashimi and nigiri, bento boxes, tempura, and other specialties, all of our guests can find the perfect roll for the palate. In our warm, welcoming space, the talented Chef Son will bring a special spark to your meal, quickly preparing the freshest of ingredients for an experience that is as authentic as it is appetizing, as novel as it is nourishing. - Octopus Japanese Restaurant.
Recommendations based on customer reviews:
There is a wide selection of sushi. They have both classic rolls and special rolls.
The ingredients are fresh and the sauces make them very flavorful.
Rolls have just the right amount of rice.
And, the soup and salad are also always tasty.
Price: On average, it's $55 - 60 for two people
Location: 925 El Camino Real Menlo Park, CA 94025
Website: https://www.octopusjapanese.com/
2. Mizu Sushi Bar & Grill
Mizu Sushi Bar & Grill offers a unique fusion of Asian-inspired flavors, combining both traditional and modern approaches to our culinary selections. Our master chefs inspirationally create dishes using only the highest quality ingredients to enlighten your taste buds, and our full-service bar offers a wide variety of sake, wine, spirits, and beer as well as an assortment of signature cocktails to compliment your meal. - Mizu Sushi Bar & Grill
Recommendations based on customer reviews:
The food is incredible.
The Sashimi is super fresh.
The rolls are so good and huge and full of fresh fish. Not super oily.
Bento box is very filling and delicious.
The portion sizes are just right and the service is great.
Price: On average, it's $60 - 65 for two people
Location: 2590 W El Camino Real Ste 13 Mountain View, CA 94040
Website: http://mizusbg.com/
3. Go Fish Poke Bar
Go Fish Poke Bar specializes in a poke, temaki sushi handrolls, and some of our Chef's signature dishes. Quality is our top priority. We serve only the freshest fish, crispy nori, delectable ingredients, and housemade sauces. - Go Fish Poke Bar
Recommendations based on customer reviews:
Literally, all the Poke is fire! And the quality of fish is incredible.
The fish tastes quite fresh and the sauce is great.
You can make your own Poke bowl (with any base) or get one of two hot dishes and if you're not that hungry you can get a hand roll.
The classic poke is perfectly prepared and the large has a decent amount of it.
Price: On average, it's $35 - 40 for two people
Location: 660 Stanford Shopping Ctr Ste 244B Palo Alto, CA 94304
Website: http://www.gofishpokebar.com/
-
Sushi restaurants have expanded rapidly over the last few years. This list is but a few of the best sushi restaurants in Palo Alto.
I know there are many more restaurants that need to be on this list. If there's a good sushi restaurant you would like to recommend besides this list of the best sushi in Palo Alto, let us know in the comments below!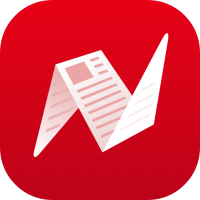 This content is from NewsBreak's Creator Program. Join today to publish and share your own content.