Find the coolest ice cream shops when the weather gets hot
You're probably looking for something cool now that summer has arrived.
A scoop of ice cream. Or a couple of scoops.
When it comes to ice cream, everyone has a different taste. Some people like plain flavors like vanilla and chocolate. Some people like more fruity-flavored sorbet. On the other hand, some people like healthier such as frozen yogurt.
It's very difficult to say what makes perfect ice cream, simply because there are a couple of different types of it, such as gelato, ice cream, frozen yogurt, and sorbet.
Ice Cream: The most common frozen treat is ice cream. Ice cream mixture must contain at least 10% milkfat in order to be classified as ice cream.
Gelato: Gelato, the Italian cousin of ice cream, is made with whole milk rather than cream. As a result, the milkfat content is significantly lower than in typical ice cream.
Frozen Yogurt: Frozen yogurt is one of the trending forms of frozen treats right now. This frozen dessert contains many of the same ingredients as ice cream but has a much lower fat content. There's even yogurt in there.
Sorbet: Sorbet is another form of ice cream that includes very little dairy. It has a light texture and taste since it is made with frozen fruits and sweetened water.
Although there are different types and variations of ice creams, for me, it doesn't matter whether it's gelato, sorbet, or frozen yogurt as long as it tastes good. Because I believe that each type of ice cream has its own unique touch and I enjoy eating different types of it.
Nowadays, every place around us sells ice cream. However, for an ice cream lover like me, it is very important to find a place that makes a good one.
For all of these reasons, this wasn't an easy list to make for me. However, here are the three best ice cream shops in Anaheim, based on ice cream lovers' recommendations.
1. Hug Life Ice Cream
We specialize in all plant-based, non-dairy ice creme, milkshakes, and pastries! All our ice cream base is organically made from a mixture of organic coconut/soy milk, coconut/almond milk, or coconut/oat milk. We always have one refreshing sorbet flavor in rotation. Our plant-based shop will supply your tastebuds with delectable delights. Being the change in the world by transforming the way we eat, the way we live our lives, and the way we treat each other. We aim to start a movement that cultivates a world where nobody is hungry and everyone lives a life filled with love and hugs. Treat yourself! - Hug Life Ice Cream
Recommendations based on customer reviews:
This is not just a typical ice cream shop and not just a place for vegans!
Not only does Hug Life Ice Cream have a variety of ice cream flavors, but they also have different cone options.
The coconut milk base can be a little different in texture from what some may like. They use a lot of coconut milk base products and if you are not a coconut person, the taste might just bother you a little bit.
Price: On average, it's $4 - 5 per scoop.
Location: 3505 Chapman Ave Ste G Orange, CA 92869
Website: https://www.huglifeicecream.com/
2. Joe's Italian Ice
I spare nothing to get the freshest, sweetest, highest quality fruits available to mankind. All my recipes are created here in my kitchen laboratory and sold exclusively at Joe's. We garnish them in a "Joe Latti", with a high-grade Soft Serve Ice Cream shipped from a dairy in Pennsylvania, which produces the richest, creamiest, sweetest product anywhere in the United States of America, for which we stand "Free" to choose, for yourself, who is the very best Italian Ice in the land. - Joe's Italian Ice
Recommendations based on customer reviews:
They advertise that the Italian ice is made with real fruit.
The Italian ice they offer is so delicious.
It is very creamy, and the vanilla ice cream provides a great balance.
They offer a great variety of ice flavors along with soft-serve cones, and sundaes.
Price: On average, it's $5 - 8 per cup.
Location: 2201 S Harbor Blvd Anaheim, CA 92802
Website: http://joesice.com/
3. Blue Scoop Creamery
Blue Scoop Creamery is a family-owned business specializing in premium hard scooped ice cream hand-crafted in small batches right in our shop. We offer a wide variety of flavors including many that feature housemade candies, cakes, and cookies. In addition to traditional dairy ice creams, we also offer dairy-free and vegan options. - Blue Scoop Creamery
Recommendations based on customer reviews:
Their ice cream is really creamy and flavorful. Not overly sweet. Delicious and always seem to be coming out with new unique flavors.
Offers so many varieties and actually has ice cream cake too.
The aroma of freshly made in-house ice cream along with their freshly made waffle cone smells so sweet once you enter the creamery shop.
Price: On average, it's $4 - 6 per scoops.
Location: 5105 Richfield Rd Yorba Linda, CA 92886
Website: https://bluescoopcreamery.com/
-
Ice cream shops have expanded rapidly over the last few years. This list is but a few of the best ice cream shops in Anaheim.
If there's a good ice cream shop you would like to recommend besides this list of best ice creams in Anaheim, let us know in the comments below!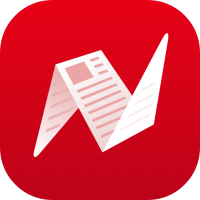 This is original content from NewsBreak's Creator Program. Join today to publish and share your own content.