WHAT'S NEW IN HEALDSBURG, CA: SUMMER 2021
A world-class culinary destination ripe with new summer experiences and activities, Healdsburg invites travelers to explore the sights, sounds and flavors of Sonoma County wine country with new seasonal tours, music and food and wine experiences.
FOURTH OF JULY FUN
· Sunday, July 4: Kid's Parade and 'Duck Dash'— Healdsburg's 4th of July Independence Day fun starts with the Annual Sunrise Rotary Duck Dash and Kiddy Bike Parade, held in Healdsburg's Fountain Square Plaza. There will be live music and activities for all including games, races, face painting, and special guest appearances from Uncle Sam, the Russian River Ramblers, and the Healdsburg Community Band. Dress up your cars, bikes and kids in festive 4th of July attire and join the community at 10:00 a.m. on Saturday, July 4th at the Healdsburg Community Center where the City's fire and police departments and Sunrise Rotary will welcome Healdsburg's youth for a drive-through July 4th goodie bag pickup. Youngsters are encouraged to dress in costume; arrive on bikes, tricycles and wagons adorned with red, white and blue decorations.
Throughout the day enjoy Duck Dash Races organized and promoted by Healdsburg Sunrise Rotary. Adopt a duck for $10 and watch it race to the splash zone. The fastest ducks will win fabulous prizes! Proceeds benefit the good deeds of Rotary in the local community including scholarships, teacher appreciation, Choices Program, Wonder League and much more!
NEW AIR SERVICE
· Fly Direct from Hollywood Burbank Airport – Avelo Airlines and Alaska Airlines are now offering direct flights from Hollywood Burbank Airport (BUR) to Charles M. Schulz–Sonoma County Airport (STS), the gateway to California's wine country and just a 30-minute drive from Healdsburg.
NEW HOTEL EXPERIENCES & PACKAGES
· Check Into the Great Outdoors with h2hotel – This summer, h2hotel is offering the Great Outdoors Package which includes:
Two nights accommodation
$50 dining credit
Gift of Coola Sunscreen
In addition, h2hotel provides guests with the ultimate Outdoor Guide and a concierge to assist in arranging numerous outdoor adventures.
· Hike the Dry Creek Valley with Hotel Healdsburg – Beginning this June, Hotel Healdsburg relaunches its Hike the Valley experience with Dry Creek Valley's Bella Winery. Starting at $280, guests will enjoy a private guided hike through Bella Vineyards, a wine tasting for two at the winery and a gourmet picnic lunch from Dry Creek Kitchen.
· The Sky's The Limit at Montage Healdsburg – The immersive "Sky's The Limit" package celebrates the wonders of the night sky and includes:
Two nights in the resort's premier three-bedroom Guest House
Private dinner for up to six guests on the Guest House terrace
Private tour of the Robert Ferguson Observatory and use of the observatory's telescopes to view the constellations
Personalized two-hour photography session with acclaimed astrophotographer Rachid Dahnoun to create a limited-edition night sky image
For more information, or to reserve, please call 707-732-4660.
NEW RESTAURANTS & WINERIES
· Orsi Family Vineyards Opens Tasting Room – The newly opened tasting room and patio at Orsi Family Vineyards provides picturesque views of150-year-old olive trees and 70 acres of vineyards. With a focus on embodying Italian culture for the last thirty years, Orsi Family Vineyards is a boutique, family-owned and operated winery offering eleven estate grown, limited production Italian varietals. The new Solo Vino Tastings include a welcome splash of Orsi Sparkling Brut and four Italian varietals for $35, which is waived with a three-bottle purchase. For an additional $15, the Vino e Cibo tasting includes a cheese and charcuterie pairing. Reservations are recommended and can be made by calling the winery at 707-732-4660 or reserved via Tock, and walk-ins are available on a limited basis.
· Little Saint to Open as Healdsburg's First Plant-Based Restaurant – SingleThread owners Kyle and Katina Connaughton will open a plant-based full-service restaurant, quick-service cafe and wine shop at the former SHED in Healdsburg this summer. The project, called Little Saint, is a collaboration with new property owners Jeff and Laurie Ubben, Jenny Hess and designer Ken Fulk. With an à la carte menu inspired by the seasonal bounty of the Sonoma Valley, the restaurant will be open for lunch and dinner with the cafe and retail open daily. Leading up to the opening, artwork by Alice Warnecke Sutro will grace the building's façade with a series of art installations commissioned by Little Saint to spotlight local female artists. The installations will feature free-hand figure drawings inspired by life in Healdsburg.
EVENTS & ATTRACTIONS
· Healdsburg Jazz Festival Weekend, June 17-20 – The 23rd annual Healdsburg Jazz Festival will be the first Juneteenth Celebration sponsored by the Foley Family Charitable Foundation featuring artists including The Dynamic Miss Faye Carol and her Trio, MJ's Brass Boppers and the Josh Jones Latin Jazz Ensemble. Kickoff events include a Pre-Festival Jazz & Cocktails event at The Rooftop at Harmon Guest House on June 16 from 4pm to 7pm. Enjoy the melodies of Trevor Kinsel Trio with Neil Fontano and Patrick Sullivan alongside delicious food and drinks, where 20% of sales from the evening will be donated to Healdsburg Jazz.
· Alice Warnecke Sutro Guided Hike – Visitors to the historic Warnecke Ranch & Vineyard, are invited to join founder and winemaker, Alice Warnecke Sutro, for a 45-minute nature hike throughout the vineyard, priced at $45 per-person. Home to SUTRO Wine Co, guests will receive an intimate understanding of the aromatic journey from soil to wine glass and enjoy a guided tasting of three wines following the hike. Guided hikes are offered daily, with the exception of Sundays, by appointment only, at 10am and 1pm in June and 10am only in July and August.
· Jordan Vineyard & Winery Relaunches Paris on the Terrace – Travel to France without leaving California with Jordan's newest alfresco dining experience – Paris on the Terrace – which returns for a second season. Guests will enjoy classic Parisian bistro fare with a California twist paired with wines. The inspired food and wine pairing lunch is $110 per person and offered Thursday through Sunday through August and again in October.
For more information Healdsburg, please visit the website or follow @stayhealdsburg.
ABOUT HEALDSBURG TOURISM IMPROVEMENT DISTRICT
The Healdsburg Tourism Improvement District is comprised of 31 luxury hotels, motels, modern lofts and suites, cozy bed & breakfasts, and rustic inns within the City limits. Nestled in the heart of beautiful Sonoma Wine Country, Healdsburg is a culinary epicenter where three premier wine regions meet – Russian River Valley, Dry Creek and Alexander Valley – and home to more than 160 wineries.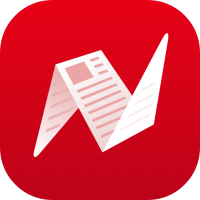 This is original content from NewsBreak's Creator Program. Join today to publish and share your own content.