VGS Chateau Potelle – St. Helena
"A Food and Wine Experience"
by Dynie Sanderson
Visiting Napa Valley wineries has been traditionally all about sampling the wineries various varietals along with an occasional bread stick or cracker during brief stops at busy tasting rooms along the wine country corridor. The tasting experience has evolved to a new echelon. The Chateau Potelle Food and Wine Experience takes you on a relaxed personalized sensory and flavor excursion with a selection of food and wine pairings at the Tasting House and Gardens at their Saint Helena location just off Hwy 29.
"The VGS Food and Wine Experience" is offered by appointment daily at the winery where guests taste a selection of 6 wines paired with food bites created from Chef Ken Frank's Michelin Starred La Toque Restaurant. This 90-minute sensory journey takes you through a selection of VGS Chateau Potelle wines and is moderated in detail by one of their tasting room specialists, like Anthony who took us through our flight of flavors and the inception of the VGS name with Chateau Potelle. The story is lively and entertaining!
We were welcomed in their salon after a tour of their lovely gardens, with a glass of the Chateau Potelle Riviera Rose from the Kick Ranch Vineyard and a Smoked Salmon Rillette on a Cucumber with Crème Fraiche and Chives. The entry of the tasting room is surrounded with unique art pieces such as the large Crayon Wine Bottle Sculpture which welcomes you as you enter the vibrant reception area. After learning a bit about the winery's, 30-year history in the Napa Valley, we were escorted to our beautifully set tasting table surrounded by colorful cascading hot air balloons. At Chateau Potelle the scattering of vibrant colors is everywhere which is exemplified by owner/winemaker Jean-Noel Fourmeaux's humorous and colorful demeanor.
Jean-Noel invites his guests to "come to a place that reflects the style of our wines…elegant, restrained and extremely well done in all details. A place in which our attitude resonates throughout…fun, easy and sometimes irreverent but never pretentious."
Our delicious sojourn continued with more stories about the winery's history and evolution along with our colorful tasty bites prepared specifically with each of the selected VGS wines. We were presented with the VGS Chardonnay 2015, a classic VGS style Chardonnay from Mt. Veeder along with a local summer corn veloute' with Maine Lobster salad. We then migrated to their 25th Anniversary VGS Zinfandel paired with a smoked Liberty Farms duck breast with grilled stone fruit salsa on Crostini. Anthony was very detailed on each of the wines explaining flavor descriptives and characteristics of the specific vineyard designates for the selected VGS varietals.
The Madrigal Vineyard VGS Petite Sirah 2015 was showcased along with a lovely pork and herb rillettes with dried fig compote on sourdough. The finale of the experience was the 2014 Mount Veeder VGS Cabernet Sauvignon which was tastefully paired with a grilled Niman Ranch beef loin with Fiscalini cheddar sauce & red onion jam on brioche. The food bite offerings do vary seasonally and are created with the freshest of Napa Valley ingredients to meld perfectly with each of the VGS Chateau Potelle wines.
For an even more intimate and specialized experience with VGS Chateau Potelle, they invite you to join them in their "Lunch Above the Clouds" experience at their Mount Veeder vineyard. You will experience an informational hike through the vineyards after which you arrive at the "Cloud Nine" gazebo over-looking the Napa Valley for a 5-course wine-paired lunch prepared by Chef Ken Frank of La Toque. This is available April to October and it is imperative to book in advance as seating is limited, and this popular Napa Valley experience books up very quickly.
For Jean-Noel, Chateau Potelle is his French tradition, VGS is his American education….
VGS: Good things speak for themselves.
VGS Chateau Potelle is located at 1200 Dowdell Lane in St. Helena
Check them out on Twitter @vgspotelle and Instagram @vgspotelle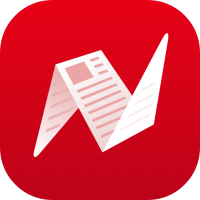 by Dynie Sanderson - NapaFoodGalTravels