After the end of World War II, popular media often portrayed American families as accomplished, happy, and most importantly, back together. In fact, they were really happy to be back together. In the post-war economic boom, couples were industriously popping out babies and moving their growing families out of the cities and into the suburbs.
With them came their spending power, of course, putting a dent on Main Street retail stores.
It didn't take long for businesses to follow people out to the suburbs, resulting in the birth of the iconic American shopping mall, which combined retail shopping, food service, and entertainment into one large, indoor building.
Thanks to President Eisenhower, interstate highways were blooming across America, too, and these massive retail complexes on the side of the road soon began to attract traveling consumers and helped prop up domestic tourism.
As America grew, so did the reach of malls.
For decades, malls were the best place for consumers to purchase clothes, toys, games, and anything in between — making holiday shopping that much easier.
Over time, however, malls became too plentiful. America has by far the highest retail square footage per capita than any other country in the world at 23.5 square feet per person (Canada is next in line at 16.8 square feet). The growth of online shopping with the advent of the internet became a challenge as well.
Amazon and other e-commerce companies have now become dominant while brick-and-mortar stores have eaten into each other's profits. "Anchor stores" like Sears and JC Penney have been forced into bankruptcy while other popular stores have trimmed down their in-person offerings and invested more into the online avenue to avoid a similar fate.
Malls are not completely dead, and even the ones that have lost most or all of their business have transitioned to selling people experiences alongside goods. Some mall spaces feature Instagrammable backgrounds and settings to bring people in, hoping they'll buy a thing or two on the way out.
That's one advantage retail stores will always have over online shopping: an exciting in-person experience.
Busy consumers will almost always gravitate towards buying online as the convenience gives them more time to work or spend with their families. But when combined with an experience, shopping turns into entertainment.
This puts malls in competition with movie theatres, concerts, and comedy shows rather than Amazon or Shopify.
That doesn't mean that there is room for thousands of malls around the country, however. The experience-laden mall may only survive in centralized and thriving areas.
Enter mixed-use commercial development.
As post-war industry followed families out of the cities and into the suburbs, so too has today's industry followed the money. Cities large and small have turned to mixed-use developments as a one-stop-shop for living, working, eating, and entertaining — allowing nearly all consumer needs to be met within just a short walk's time.
As Coby Lefkowitz thoroughly explained, the rise of the mixed-use development is a combination of many factors.
A widely accepted set of U.S. building codes is why these massive complexes all look the same no matter what city or state you are in. Developers will try to get cute with color schemes, but they aren't fooling anyone. These developments are all "five-over-ones": five wood stories sitting on top of one story of concrete.
Businesses occupy the bottom floor while residents live in the five floors above.
From a developmental perspective, the mixed-use model is genius. Building vertically saves developers money on land and maximizes renting space. These areas become an economy of their own, with the apartment renters going down just a few flights of stairs to eat lunch or buy goods.
These centralized developments also recall idiosyncrasies reflected in today's housing market, including massive amounts of land zoned specifically for single-family housing. Lefkowitz, for example, notes that San Jose, California offers just 6% of its real estate property for multi-family development.
This makes massive multi-use complexes a necessity for builders. It's cost-effective, yes, but essentially illegal to build any other way.
The growth of mixed-use developments and the death of malls are not completely correlated, but the contracting of America has certainly played a part.
During the mid-90s, the massive apartment complexes we see today were not of interest to many commercial developers. Multi-family loans, used by developers or investors to build or purchase multi-family complexes, represented just 22.7% of outstanding commercial mortgages.
As of 2019, they made up 40%. That number will surely continue to grow.
Pew Research suggests that prime working-age adults, 25 to 44, have increasingly moved to the cities since 2000. That lines up with the increase in mixed-use developments and the overall increase in multi-family housing.
In stark contrast, since 2000, the suburbs have outgained urban areas in the growth of people younger than 24 and older than 65 — age groups that typically aren't contributing as much to the economy as those prime-aged workers.
These numbers alone seem to explain both why mall-like complexes are dying and mixed-use developments are thriving. Just as businesses did after the war ended, developers are following the money. And the money is flowing towards the cities.
A 2017 study done by the National Association of Realtors showed that 53% of Americans wanted to live in walkable communities.
While most of these mixed-use properties are dispersed throughout well-populated cities around the country, some are located in the heart of major cities. Those developments are much more extreme.
These "megaprojects" fit seamlessly into the skylines of Chicago, Atlanta, Miami, Silicon Valley, and elsewhere — containing upwards of 100 floors of condo, apartment, and hotel rooms sitting on top of retail space.
This version of the mixed-use development covers much more ground than the typical project you might see down the street, taking up millions of square feet and plenty of space in the sky. But the idea is the same: developers are putting residential, hospitality, and retail space into one, vertical-block complex.
The mall was industry's way of keeping the city-turned-suburban resident as a customer in the latter half of the 20th century. In the 21st century, the money is once again coalescing around cities. Developers are simply giving the people what they want.
It's hard to deny that this rise in mixed-use development around the country is making each city look the same. Any city with a decent-sized population is going to feature at least one five-over-one near its center, giving the "prime-aged worker" all it needs within walking distance.
The looks aren't necessarily of concern to anyone but the outsider, however. They all look the same because developers spend as little money as possible. And the residents inside are just happy that they don't have to walk too far to grab today's cup of coffee.
For the outsider, there is some upside. Just like the malls signified a growing economy in suburban areas, mixed-use developments mark an area of potential.
Potential helps everyone involved: businesses make money and provide jobs. Other businesses see this and come to town. Housing prices rise. And all this extra money floating around gives local governments more resources to better manage and develop the surrounding areas.
There are non-financial consequences, however, like the removal of history.
Anything not marked as a historic landmark becomes a pile of wood and bricks to make way for new developments. The neighborhoods full of old houses that gave the city character, architectural charm, and a glimpse into the city's past get demolished so those outsiders that just want a short commute to the coffee shop can be happy.
And, of course, the developers can cash out.
Money makes America tick, and most developers won't see burying a city's history as much of a cost.
Nostalgia can't keep up in a humming economy, leaving malls and old neighborhoods in the same place: dead and soon to be forgotten.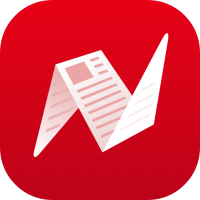 This is original content from NewsBreak's Creator Program. Join today to publish and share your own content.