The Indianapolis Colts have secured the right tackle position on their offensive line for the foreseeable future as they have signed fourth-year right tackle Braden Smith to a four-year extension worth $72.4 million with $42 million guaranteed.
Smith is an outlier at the offensive tackle position in the NFL with the shortest arms (32 1/4") of any starting player at the position. While he was projected by many to make play guard at the NFL level during the build-up to the 2018 NFL Draft, which is where he spent the majority of his time playing in college at Auburn, Indianapolis decided to put him at tackle and have been rewarded with one of the best right tackles in the NFL for the last three seasons. Since his rookie season in 2018, Smith has started 43 games at right tackle for the Colts.
Smith, now 25-years old, did not allow a single sack during the 2020 season, only one of three offensive tackles to play at least 900 snaps and accomplish this feat. He earned an 80.1 overall grade from PFF for the season.
Smith was part of one of the best draft classes of the last decade. The 2018 draft class for Indianapolis included All-Pro guard Quenton Nelson with the No. 6 overall pick in the first round, All-Pro linebacker Darius Leonard with the No. 37 overall pick in the second round, and Smith with the No. 50 overall pick in the second round as the team's first three selections. Smith and Nelson contributed as rookies to help give the Colts one of the best offensive lines in the entire league, which is something that remains true heading into the 2021 season. With quarterback Carson Wentz now in town, protecting him will be key for the former No. 2 overall pick to rebound his career after a disappointing end with the Philadelphia Eagles.
Smith had the following to say regarding his extension:
I love this organization. I thank Mr. Irsay and Chris Ballard for believing in me. I feel like Indianapolis is my home. They paid me so I want to pay them back, play my best football, help them win as many games as we can and just keep giving back.
Indianapolis now has both Nelson and Leonard to lock up long-term next, although Nelson has an extra season under contract due to his fifth-year option being picked up earlier in April of this offseason.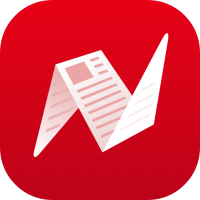 This is original content from NewsBreak's Creator Program. Join today to publish and share your own content.