After 14 seasons in the NFL, wide receiver Ted Ginn Jr. has announced that he is retiring from the game.
"It was a hard decision but it was one that had to be made," Ginn said. "Not being able to have some of the joys that you're supposed to have as a man. Being able to enjoy your parents. Being able to enjoy your kids, wife, and just yourself. I dedicated my life and my time to football, my entire life until now."
Ginn was drafted out of Ohio State by the Miami Dolphins with the No. 9 overall pick in the first round of the 2007 NFL Draft. The speedy wide receiver spent his first three seasons in the NFL with the Dolphins before he was traded to the San Francisco 49ers for a fifth-round pick on April 16, 2010. Ginn dealt with drop issues during his third season and final in Miami, finishing the year with a measly 47.9 catch percentage. Ginn caught 128 passes for 1,664 yards and receiving touchdowns during his time with the Dolphins.
Ginn spent the next three seasons with the 49ers and played in Super Bowl XLVII in a loss to the Baltimore Ravens. During those three seasons, Ginn caught 33 passes for 384 yards and one receiving touchdown. Ginn caught only two passes for one yard in 2013. Ginn then signed with the Carolina Panthers in free agency to a one-year deal, catching 36 passes for 556 yards and five receiving touchdowns in 2013. Following one season with the Panthers, Ginn left to sign with the Arizona Cardinals on a three-year deal, although he was released after only one season. During his one year with the Cardinals, Ginn caught 14 passes for 190 yards and zero touchdowns. He was released by Arizona on February 23, 2015, and rejoined Carolina on a two-year deal on March 9, 2015. This was the begging of the best stretch of his career.
Ginn spent his next two seasons with the Panthers where he appeared in a second Super Bowl, this time in a loss to the Denver Broncos in Super Bowl 50. During his second stint in Carolina, Ginn caught 98 passes for 1,491 yards and 14 receiving touchdowns. On March 9, 2017, Ginn signed a three-year deal with the New Orleans Saints. With the Saints, he caught 100 passes for 1,417 yards and eight receiving touchdowns. Following his three-year stint in New Orleans, Ginn signed a one-year deal with the Chicago Bears but was released on November 4, 2020. He caught only 3 passes for 20 yards during his brief time with the Bears.
Ginn contributed heavily as a return specialist throughout his career as well, returning 262 punts for 2,624 yards and four touchdowns, as well as returning 307 kickoffs for 6,899 yards and three touchdowns.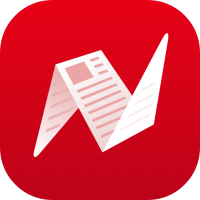 This is original content from NewsBreak's Creator Program. Join today to publish and share your own content.