The West Coast region is the most beautiful part of the USA where you will find the most amazing beaches. The amazing thing about these beaches is each of them is different and unique in its own way. So, if you want to enjoy a vacation full of beach vibes, this is it- you should visit the west coast. We had the opportunity to visit some of the incredible beaches of California.
Avila Beach
Avila beach is a small modern coastal town with multiple beaches and piers, located into the curve of San Luis Obispo Bay. This beach was made famous in the 'California dreaming'. Some of the well-known beaches are Avila city beach, cave landing beach, Olde port beach, fisherman's beach, etc. Among these beaches, cave landing beach is hard to find. There are a lot of things you can enjoy in this coastal town such as soaking in the hot springs, enjoying the unique shops, boutiques, wine tasting, etc. The water in the bay is so calm and perfect for kayaking and paddleboarding. You never know you may get lucky and see some dolphins and whales on your way.
Pismo Beach
Pismo beach is located in central California, halfway between San Francisco and Los Angeles. The area is a classic beach town with long white beaches where you can go for a beach stroll, watch the most spectacular views of the beach sunset. The walk on the boardwalk adjacent to the Pismo pier is quite amazing. You are adventurous enough; you can rent an ATV and go for an ocean dunes trip. If you plan to visit this area between November and February, you should stop at the Pismo State Beach Monarch Butterfly Grove. A massive number of Monarch butterflies migrate thousands of miles to reach the mild temperature in Pismo Beach and at that time it's wonderful to visit the Monarch Butterfly Grove.
Glass beach
Glass beach is part of MacKerricher State Park in Fort Bragg. This well-known popular beach is famous for its colorful glass pieces that are mixed into pebbles. The history behind the glasses on the beach is quite fascinating. Once upon a time, this site was a trash dump. It's thought the broken bottles, potters, mirrors, old glass windows, etc. washed into the surf to become sea glasses. Two more beaches outside of glass beach have sea glasses like this. It's not legal to take any sea glass from each of the three glass beach locations. But people take it anyway. As a result, now there are not that many glass remnants like before. So if you are visiting this beach, please do not take any sea glass, but enjoy taking pictures of the beach and glasses as much as you want. There are also several tidal pools in the state park. People enjoy checking out the animal life such as colorful sea anemones, sea stars, crabs, etc. there.
Laguna beach
Located halfway between Los Angeles and San Diego, this artist colony of Laguna Beach is one of Orange County's hidden gems. This city has seven miles of coves and beaches where visitors can explore sandy beaches, sea caves, tide pools, ocean side bluffs. This place is perfect for a beach gateway. There are also a lot of beachfront rentals, Airbnb, hotels, where you can stay and enjoy the incredible beach view. Not only that, but this city has also more than 20,000 acres of protected wilderness which means more adventure. Mountain biking trails to hiking in the dramatic vistas, surfing- the opportunity is limitless, and you can explore as much as you want. One thing I can assure you, the view will be amazingly gorgeous.
Muir Beach
This beach is located on the Pacific Coast three miles west of Muir Woods. To access this quiet cove, beach, and lagoon, you have to go through a 450-foot-long pedestrian bridge that connects the parking lot to the beach. This place is a favorite gateway for the locals and the northernmost part of the beach is quite popular where the clothing is optional. If you are swimming on the beach, remember there is no lifeguard on duty. In that case, make sure to check out the tide chart. You can enjoy a little picnic or sunbathe here. On this beach, there are also tide pools where you may be able to explore different sea animals such as anemones, starfish, crabs, sea urchins, and other sea creatures. If you continue a mile north on Highway 1 past the Muir Beach parking lot, there is a turnoff for the Muir Beach Overlook. There is a long staircase that descends to the promontory and I think you should visit this place. From here, you will get a Birdseye view of the coastline which is quite spectacular.
Source
#travel #beach #explore #socal #california #beachlife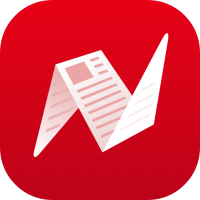 This is original content from NewsBreak's Creator Program. Join today to publish and share your own content.