There is something satisfying about hiking and summiting the highest summit of the contiguous United States- we all agree about that. If summiting Mount Whitney is on your bucket list, then you should better prepare for it. Summiting a fourteener is no joke and you better be prepared for it. From getting the permit to physical fitness, getting ready, planning, and detailing everything - is a lot of work. And then again this is a lot more than that, you also need mental strength for it. In this post I am going to share my experience and how I summited Mt. Whitney.
Summiting Mt. Whitney was on my bucket list for a long time. The main advantage of this hike is that it is not technical, and this is doable if you are determined enough. But it requires a permit from (May 1st to November 1st), which I think is the most difficult part. My wife applied for the permit and got one for the first week of October. Though this hike is quite difficult, some people do it in one day. As a first fourteener, 22 miles round trip and 6000 ft elevation gain did not seem wise for a one-day trip. So, we decided to do it in two days and got the permit for two nights. Once you have secured the permit, you have to pick it up from the Eastern Sierra InterAgency Visitor Center. In our case, we requested to keep the permit the lockbox as we were arriving during the night. We stayed the night before at the Alabama Hills. If you haven't been to this amazing place, you should check out. We started very early in the morning around 5 am. The trail is beautiful, especially the outstanding view of the first half-mile. At the 0.5-mile mark, you will have to cross a small stream which is the point where the Mountaineering route divides from the trail. Once you are 0.8 miles in the trail, you will see the North Fork Crossing of the Lone Pine creek. Depending on the season and the flow of the water, it may seem difficult to cross. But the logs act as a bridge and help to cross the watery or muddy section.
At the 2.8-mile mark (approximately), you will reach Lone Pine Lake. This is the first campground where you are allowed to stay. Even though you are not staying at the Lone pine lake camp, you should visit this spectacular lake. The granite wall and the lake view both make it amazing. From that point, proceed 0.1 miles further and you will enter the Mount Whitney Zone officially and this area required permits. Do not forget to attach the permit securely to your backpack. From this point, the trail starts to become rockier. A handful of switchbacks later, the trail descends a little bit and then you will see the Bighorn Park, a narrow, lush meadow surrounded by the granites. At 3.8 miles and 10,360 feet elevation, you will see the Outpost Camp, which is one of the two main camps on the Mount Whitney trail. Some people stay at this camp and go for one day summit. There is a small waterfall near this campsite and it's an amazing spot to spend the night. Continue past the camp, follow the switchbacks, and then at the 4.3-mile mark, you will reach Mirror Lake. You may want to spend a moment or two, basking in the beauty. From Mirror Lake, the trail starts to ascend, and you will gain elevation steadily. At 5.3 miles, the trail passes by the side of the Lone pine Creek at Trailside Meadow. This alpine meadow is very beautiful to sit and listen to the sound of the water, though camping is not allowed here.
From this point, the trail camp is not that far, but still, it feels like a long way to go. This part of the trail seems a bit monotonous and seems like forever to me. You are almost there, so keep going. Once you reach the trail camp at 6.3 miles, this is your destination for the night if you are doing the overnight. This campground is a cool place to stay amid the glacially carved granites. You will find a lot of hikers are camping here. We found a cool spot to stay the night here. There is a lake right next to Trail Camp from which you can get water. Do not forget to filter the water though.
The next morning, we started early, we still have four miles left to the summit. We put all of our belongings and food carefully inside our tent and started our journey. The first part is the infamous 99 switchbacks which stretch within 2.2 miles and rise around 1738 feet. This is the hardest part of the trail and quite monotonous mostly because you are going up and up and nothing much to see. There is a short cables section that helps to navigate through a section where there is a possibility to find snow and ice. Though the grade of the switchback was not that steep, still it felt like a long time till we reached the Trail Crest. The view from Trail Crest was quite breathtaking- the surrounding granite mountains, the lakes at the bottom, the blue sky- everything made it picture perfect.
In my opinion, you should start hiking up very early around 3 or 4 am so that you can summit by noon and return to avoid the afternoon thunderstorm possibility. From Trail Crest, the summit is only 2.5 miles and 845 feet away. But the problem here is altitude sickness. Some people feel it extensively and turn back. And some do not feel anything at all. You have to walk on a trail that is entirely on angular slabs of granite. Though it does not look quite stable, it is. Watch your step, put one foot after another- soon you will be there. There is a junction with the John Muir Trail within a very short distance from the trail crest. Look for the sign and continue the trail to Whitney. The trail gradually ascends and gains elevation. There is nothing much to see except follow the trail until you see the summit hut. Soon, you will see the summit marker, and congratulation- you have made it to the top.
At a glance
Hike distance: around 22 miles out and back
Trailhead Location: Mt. Whitney trailhead, Whitney Portal Rd, CA
Trailhead coordinates: 36.586865, -118.240151
Mount Whitney Peak Elevation: 14,505 ft
Total elevation gain: 6000 ft
Best time to hike: Summer (best months- July, August, September)
Difficulty: moderate
Permit/Reservation: permits are required for all overnight and day trips. There is a limited number, you have to apply through the recreation.gov website. From February 1st to March 15th, you can apply for the lottery. If you are lucky enough to get a permit, you will be notified on March 24th. Remember to claim the permit if you get one.
Even if you do not get a permit, look for the unclaimed remaining reservations on April 1st. You can find all the details here: Inyo National Forest - Recreation Passes & Permits (usda.gov)
Amenities: water and washroom at the trailhead.
Remember, you are going to hike a fourteener, and altitude sickness is serious. Some people may not feel anything, but it is quite normal for many people to feel exhausted fatigue. If you feel any symptoms of altitude sickness, do not push yourself to hike further. Take rest, eat something, and drink water. Once you feel better, you can proceed. But if you still feel bad, dizzy, have nausea, vomit, or lose consciousness, please stop, and consider moving down to the lower elevation.
Try to acclimate before your hike at least for two nights which means try to sleep at a higher elevation place (preferable more than 10,000ft, if possible) for at least two nights to acclimate your body properly. Drink plenty of water and try to hydrate your body as much as possible before you start your hike.
Any time you see a thunderstorm, you have to get down below the tree line.
There is also a forum (link below) where people update different information regarding the trail, hike, and different things about Mt. Whitney. Please check out the trail report before your hike.
Generally, with the permit, you will get a wag bag. Please carry an extra one in case you need more than one. Use the wag bag properly and do not leave the wag bag on the trail. This is the worst thing anyone can do during this hike.
You can bring an Oxygen Canister with you just for safety purposes.
Please practice leave no trace principle. It is important for both you and me to take care of our planet.
Source
#travel #hike #explore #achivement #goals #scenichike #trail #california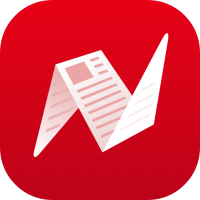 This is original content from NewsBreak's Creator Program. Join today to publish and share your own content.