Los Angeles, California
dreamcatcher_mahdi
Located in the south of the State of California on the Pacific Coast, Los Angeles is the second-largest city in the United States after New York (by population). To me, Los Angeles is not a city but an experience. People from all over the world come to this city of dreams to fulfill their long-cherished ambition. Some can reach it and many of them cannot. As a traveler, I find Los Angeles quite touristy; what I mean is there are lots of places to visit but you have to compete with the traffic, time, money, and people. Here, I am going to write about some of the places to enjoy in Los Angeles.
Griffith Observatory and Griffith Park
Griffith Observatory is a world-class star gazing arena that is located in the south face of Mount Hollywood overlooking the Los Angeles basin. This observatory was opened in 1935 and features a Zeiss telescope which is open to the public every clear sky night. Because of the panoramic city view of downtown Los Angeles, and the famous 'Hollywood' sign view, this place has become a crowded one. And the important fact is that it is completely free. Not only that, but also you can visit the fascinating exhibitions and the planetarium here. To enjoy the planetarium shows, you have to pay a small amount.
Back of the Hollywood sign
You may have probably seen the Hollywood sign from a distance but it's time to see the back of the Hollywood sign. Think how amazing it would be to see the sign up close. The Hollywood sign was built in 1923 as an advertisement for a housing development called 'Hollywoodland' just for 18 months only. With time, the sign lost the 'land' part in 1949 and still standing 'Hollywood'. To go to the back of the sign, you have to drive to Franklin Avenue and Beechwood Drive. On Beechwood dive, head two miles north towards the sign. You have to drive until you see the Hollyridge Trail sign. From there, the hike is about 45 minutes one way. But this is worth it.
Walk of Fame in Hollywood
Among all the places I have visited in Los Angeles, the Walk of Fame in Hollywood was the most crowded one. Each year more than ten million visitors visit this place, and this place should be on every tourist's LA bucket list. There are five categories for nomination along the Walk of Fame- Television, Music, Radio, Theatre/live performance, and Motion Pictures. Anyone can nominate people in any of these categories. But the condition is the star has to be agreed and pay fifty thousand dollars to have their star created and maintained. People go there to find their favorite celebrity stars and take pictures of them. The whole area is a happening one. Many people dress up in your favorite star's costume and fictional characters and offer to be in your photo for a price. Walk of Fame is extremely popular, and you will see it once you get there.
Walt Disney Concert Hall
This architectural masterpiece is in Downtown, LA and contains state-of-the-art acoustics within. The sweeping steel exterior is eye candy to see. You can go for the self-guided or any guided tour for a fee. There are a few private, paid group tours. In all these tours, you will be able to see most of the interior parts of the concert hall and public garden.
Los Angeles County Museum of Art (LACMA)
The urban light installation at LACMA is one of the best Instagram spots in Los Angeles. 202 restored antique street lamps from the 1920s to 1930s were used to create this artwork. This place is right next to the museum and is open 24/7. The best time to capture is shortly before sunrise and right after sunset.
Santa Monica Pier
One of the most colorful and vibrant places in Los Angeles to visit is the Santa Monica Pier. Your LA trip will not be completed without a visit to Santa Monica Pier. There is also a small amusement park known as Pacific Park, which includes rollercoasters and a ferry wheel. During the sunset time, the color in the sky and the lights from the ferry wheel create an amazing scene. This place is a happening one and the beach-view makes it worth it.
Beverly Hills
I have heard the name Beverly Hills so many times in different movies and shows that I knew I had to visit it during my Los Angeles trip. This district is full of the most expensive and luxurious houses in the world and the heart of Beverly hill is around Rodeo Drive. This area is home to many celebrities- more than you can count but of course protected by fences and hedges. Driving through the area is quite an experience.
There are a lot of other things to do in Los Angeles. You can visit Universal Studio, go for a studio tour, movie set tour, visit some of the most beautiful beaches, or simply go for a stroll in the city- so many things you can do, so many places you can visit. So choose according to your likings and how you wish to enjoy it. After all, this is your journey, and you should choose based on your interests.
Source
#travel #unique #california #citylife #hollywood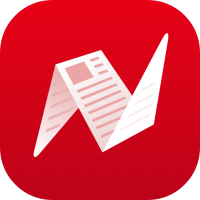 This is original content from NewsBreak's Creator Program. Join today to publish and share your own content.